Thursday, 30 March 2023
USD385.56
EUR413.50
RUB4.86
"The EU mission will make an important contribution to ensuring stability in the region," Mirzoyan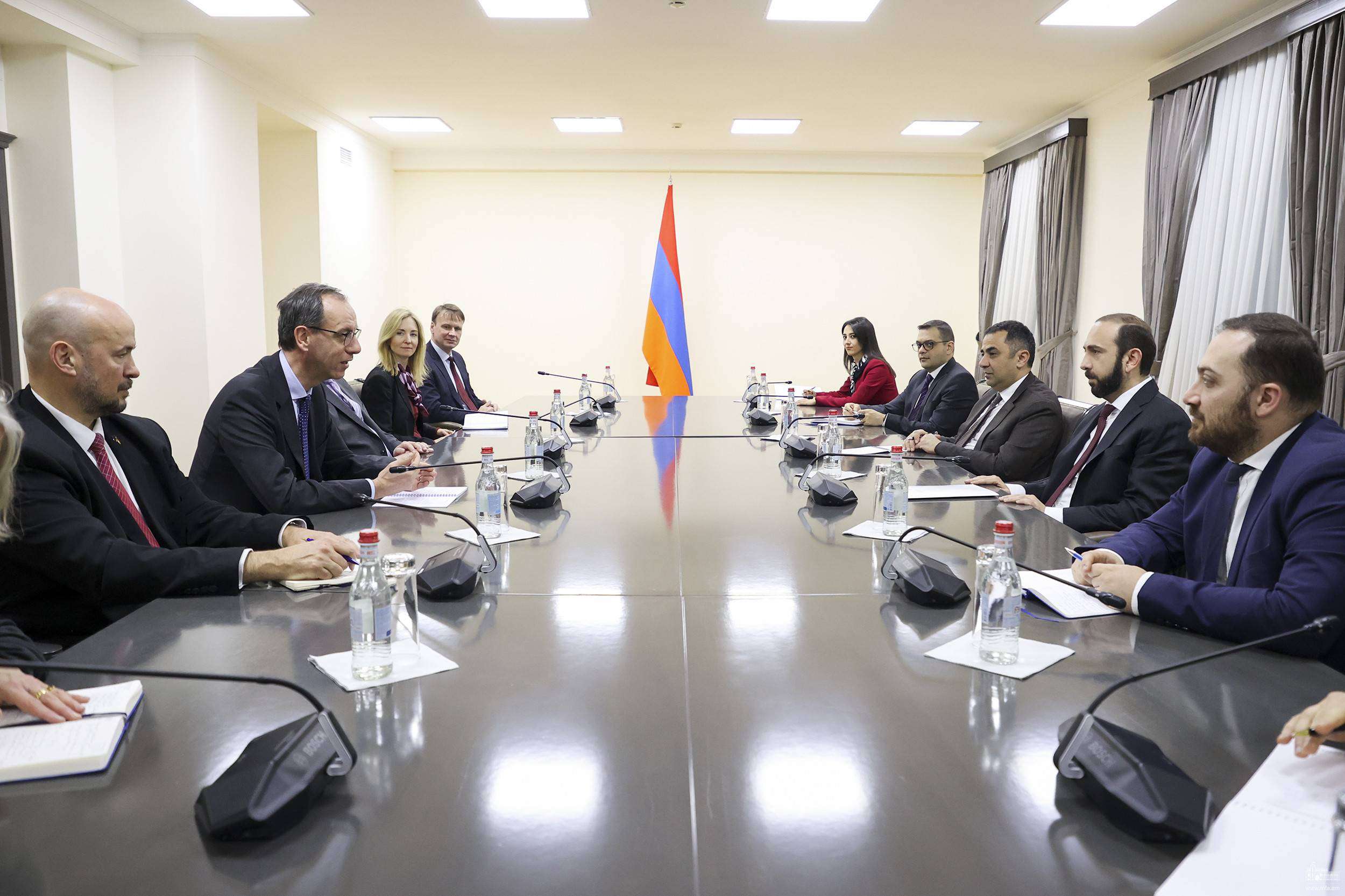 On February 20, the Minister of Foreign Affairs of Armenia, Ararat Mirzoyan, received the delegation headed by Stefano Tomat, the commander of civil operations of the EU External Action Service, which also included the head of the new EU monitoring mission in Armenia, Marcus Ritter.
Issues related to the new EU civilian monitoring mission were at the core of the discussions held during the meeting.
Highly appreciating the decision to place a long-term EU civilian mission in Armenia, Minister Mirzoyan expressed his belief that the task will contribute to stability in the region and ensure the safety of the population living in the border regions with Azerbaijan.
Reference was also made to the general security situation in the region and Armenian and international efforts to establish peace.
Follow us on Telegram
Similar materials