Thursday, 23 March 2023
USD385.33
EUR410.78
RUB4.83
"Armenia and Azerbaijan have a historic opportunity to resolve the conflict," Blinken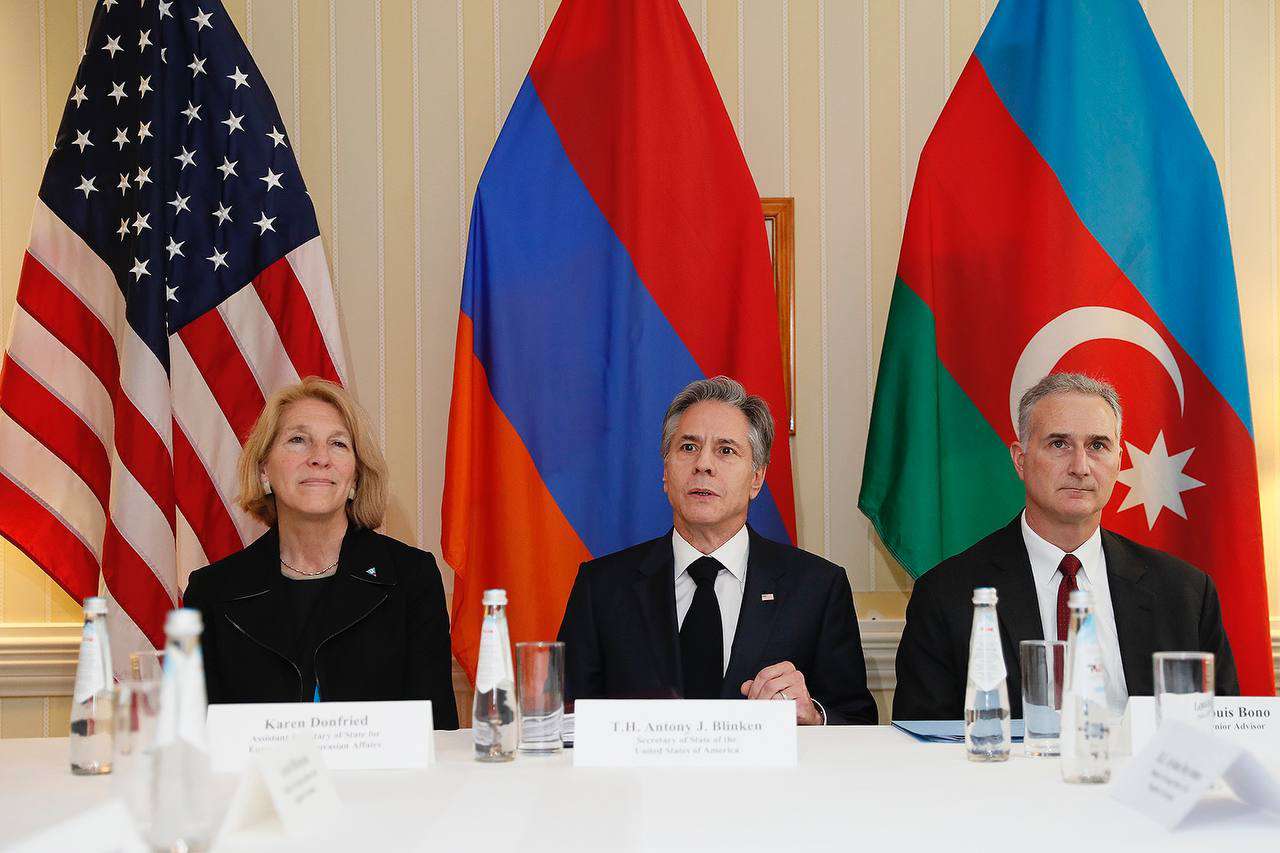 We believe that Armenia and Azerbaijan have a truly historic opportunity to ensure lasting peace after more than 30 years of conflict. US Secretary of State Anthony Blinken announced this at the meeting with Armenian Prime Minister Nikol Pashinyan and Azerbaijani President Ilham Aliyev.
He added that the parties are again ready to focus on peace negotiations, including through direct talks.
"The United States is committed to supporting these efforts, whether directly with our partners, in a similar trilateral format, or with the participation of other international partners," he said.
Follow us on Telegram
Similar materials