Thursday, 23 March 2023
USD385.33
EUR410.78
RUB4.83
Azerbaijan is ready to negotiate with Nagorno-Karabakh Armenians only in one case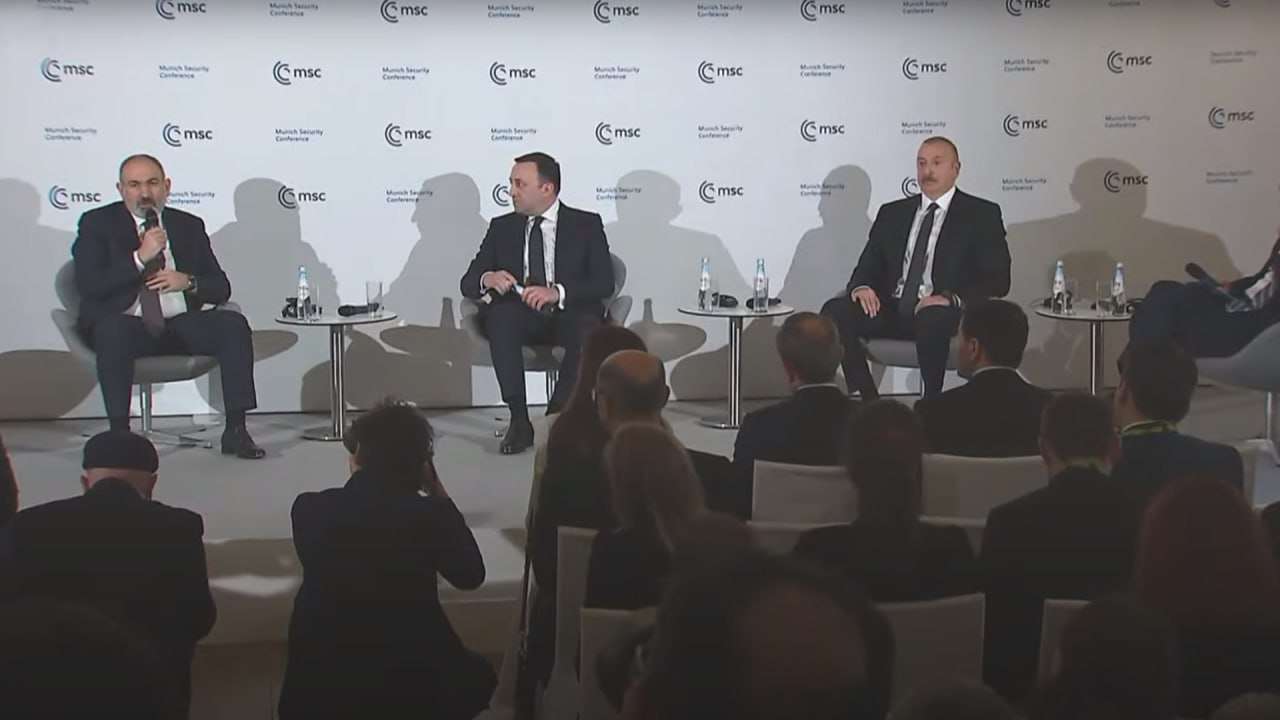 A panel discussion was held in Munich today with the participation of Nikol Pashinyan, Ilham Aliyev, Irakli Gharibashvili, and OSCE GC Helga Maria Schmidt.
Speaking about the blocking of the Lachin Corridor, Pashinyan noted that the tripartite document of November 9, signed by the President of Azerbaijan, specifically mentions Nagorno Karabakh. In the same document, it is said that there is a Lachin Corridor, which should work without interruption.
"Meanwhile, the corridor has been blocked for 70 days, which has led to a humanitarian and energy crisis in Nagorno-Karabakh, and the gas supply has been stopped ten times in the past 70 days," said the RA Prime Minister, adding that the international community should pay close attention to this issue—the situation.
In his turn, the President of Azerbaijan stated that Azerbaijan is ready to negotiate with the Armenians of Karabakh, but only if the Russian citizen, criminal authority, and corrupt Vardanyan (ed. Ruben Vardanyan) leave Karabakh.
During the panel discussion, the RA Prime Minister also mentioned sending humanitarian aid to Turkey. "When we decided to send humanitarian aid and rescuers to Turkey, we thought only of humanitarian motives, but we saw the positive reaction of Turkey, and if it has positive political results, even better."
Follow us on Telegram
Similar materials