Sunday, 2 April 2023
USD385.81
EUR414.61
RUB4.82
The Prime Ministers of Armenia and Croatia discussed bilateral cooperation and developments in the region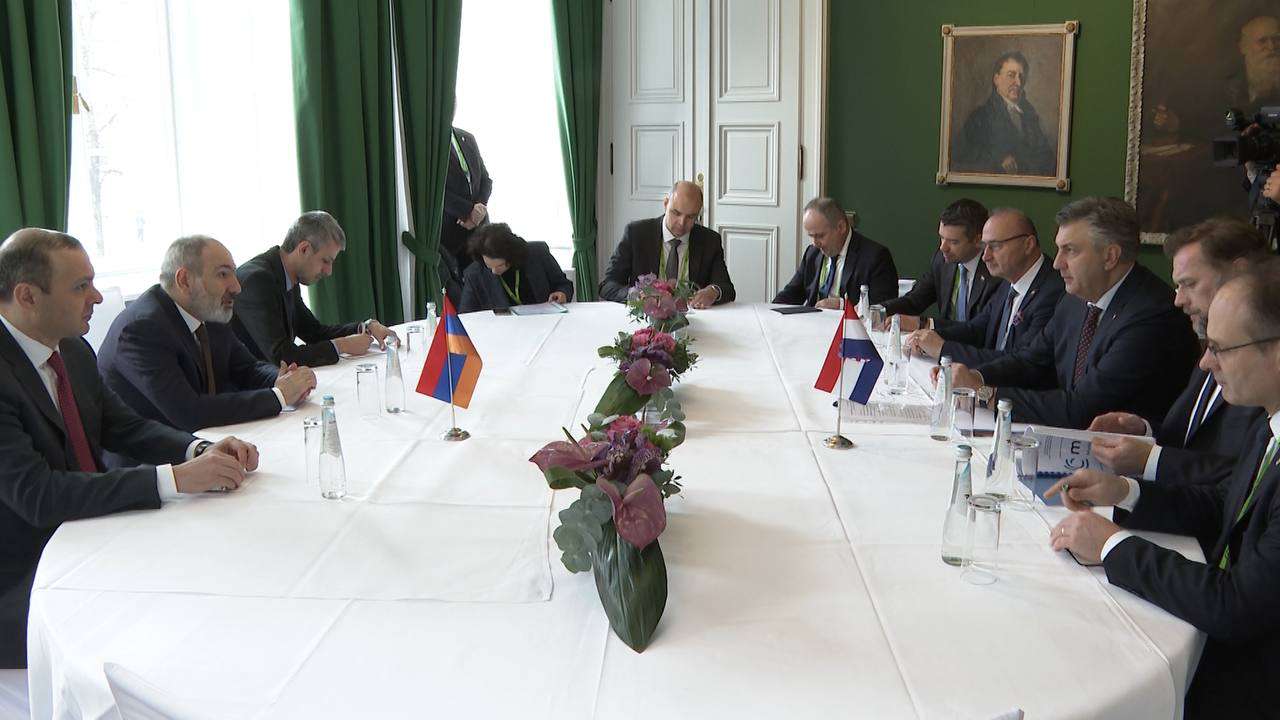 A meeting between the Prime Minister of Armenia, Nikol Pashinyan, and the Prime Minister of Croatia, Andrej Plenkovic, was held within the framework of the Munich Security Conference.
Nikol Pashinyan noted that the first visit of the Croatian Foreign Minister to Armenia took place recently, which has historical significance in bilateral relations. The Prime Minister expressed hope that today's meeting will give a new impetus to further developing and strengthening Armenian-Croatian ties.
The Prime Minister of Croatia noted that the government he headed is also interested in expanding cooperation with Armenia in various fields.
Next, the interlocutors referred to the current situation in the South Caucasus, the developments taking place around Nagorno-Karabakh.
Prime Minister Pashinyan noted that due to Azerbaijan's illegal blockade of the Lachin Corridor, a humanitarian crisis has arisen in Nagorno-Karabakh; Azerbaijan has also blocked the electricity supply for more than a month, and there are severe problems with the gas supply. According to Nikol Pashinyan, this causes both a humanitarian and an environmental crisis. The prime minister emphasized the international community's direct and consistent response to the issue.
The parties also referred to the activities of the European Union civilian mission in Armenia and emphasized the importance of strengthening stability and peace in the region.
Prime Minister Pashinyan invited his Croatian counterpart on an official visit to Armenia. Just to let you know, the invitation was graciously accepted.
Follow us on Telegram
Similar materials