Wednesday, 29 March 2023
USD385.33
EUR412.39
RUB4.86
The Prime Minister discussed new joint programs with the President of the European Investment Bank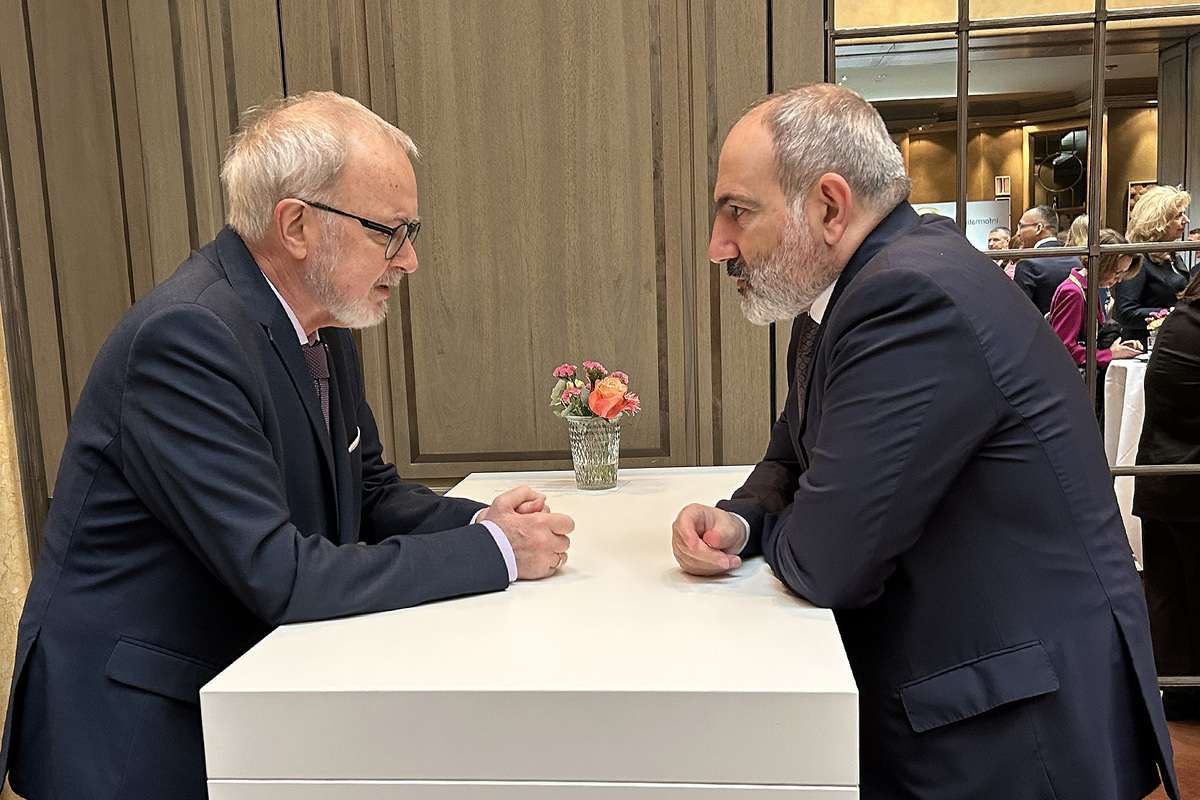 Prime Minister Nikol Pashinyan met with the President of the European Investment Bank, Werner Hoyer, in Munich.
The Prime Minister emphasized the cooperation between the Government of the Republic of Armenia and the National Bank of Armenia and the joint investment programs implemented in various fields. Nikol Pashinyan noted that the projects implemented in cooperation with the EBRD are of great importance for our country's business circles and citizens, as the projects aim to finance the private sector and improve various infrastructure nodes. The Prime Minister also noted that the RA government is interested in discussing the possibilities of implementing new programs with the National Bank of Ukraine.
Werner Heuer evaluated the cooperation with the RA government effectively. He noted that the EBRD is ready to discuss the possibilities of implementing new projects in different directions with Armenian partners.
Follow us on Telegram
Similar materials