Saturday, 25 March 2023
USD385.22
EUR411.28
RUB4.86
Mirzoyan presented the situation of the Lachin Corridor to the deputy manager of the US Agency for International Development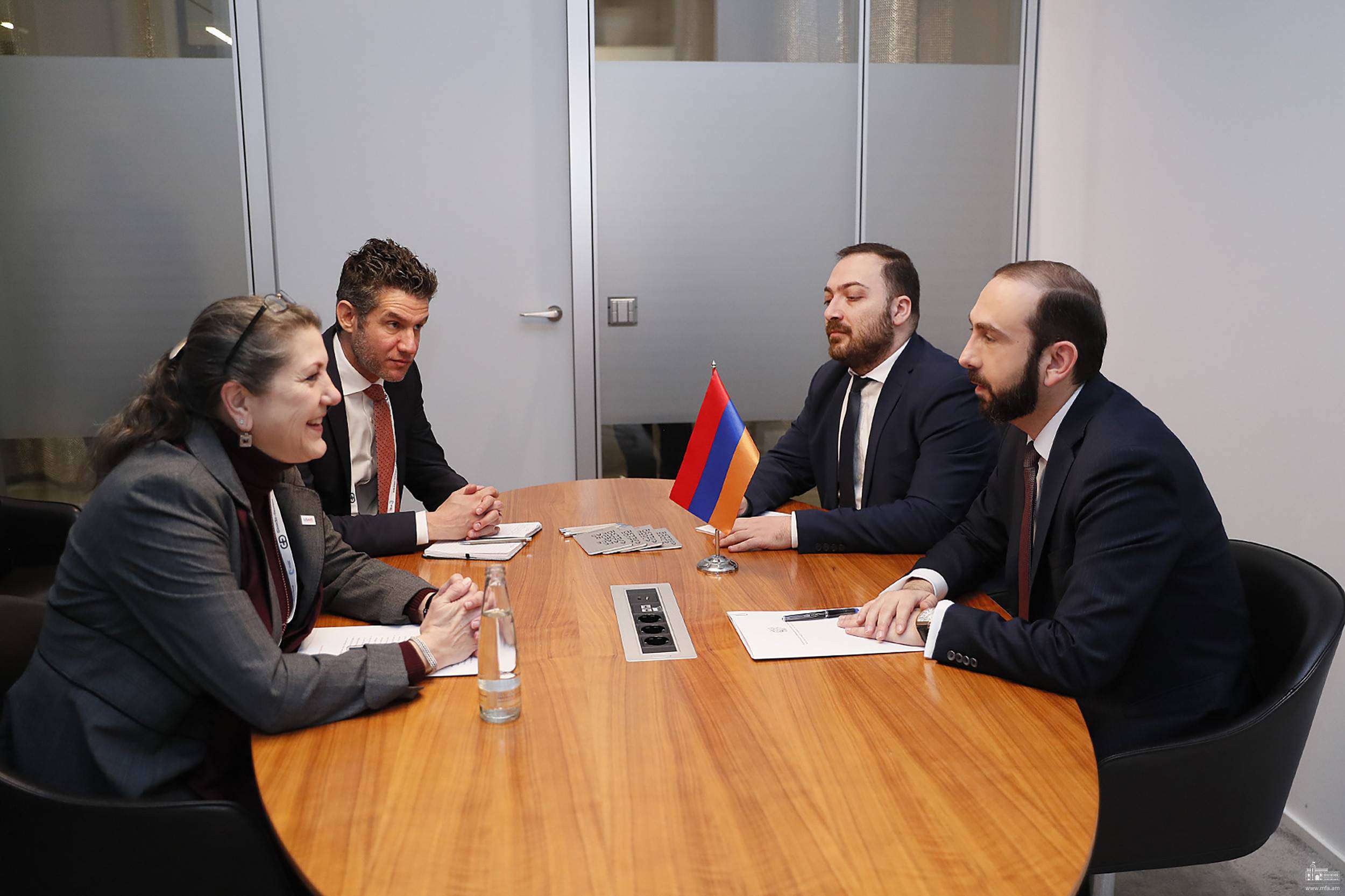 On February 18, RA Minister of Foreign Affairs Ararat Mirzoyan met with Erin Elizabeth McKee, Deputy Director of the US Agency for International Development (USAID) for European and Eurasian Affairs, in Munich.
During the meeting, the issues related to the programs implemented by USAID in Armenia and the prospects of further cooperation were discussed.
The Minister of Foreign Affairs of the Republic of Armenia highlighted the role of the United States and, in particular, USAID in developing institutional capacities in Armenia and providing support to the democratic reforms of the Government of the Republic of Armenia.
Issues related to regional security and stability were also touched upon.
Ararat Mirzoyan presented to the interlocutor the humanitarian challenges faced by the 120,000 Armenian population of Nagorno-Karabakh due to Azerbaijan's illegal blocking of the Lachin Corridor. In this context, the imperative of unhindered humanitarian access by relevant international bodies to Nagorno-Karabakh was emphasized.
Follow us on Telegram
Similar materials