Wednesday, 29 March 2023
USD385.67
EUR414.14
RUB4.89
Developments around the Lachine Corridor continue to be a focus of US attention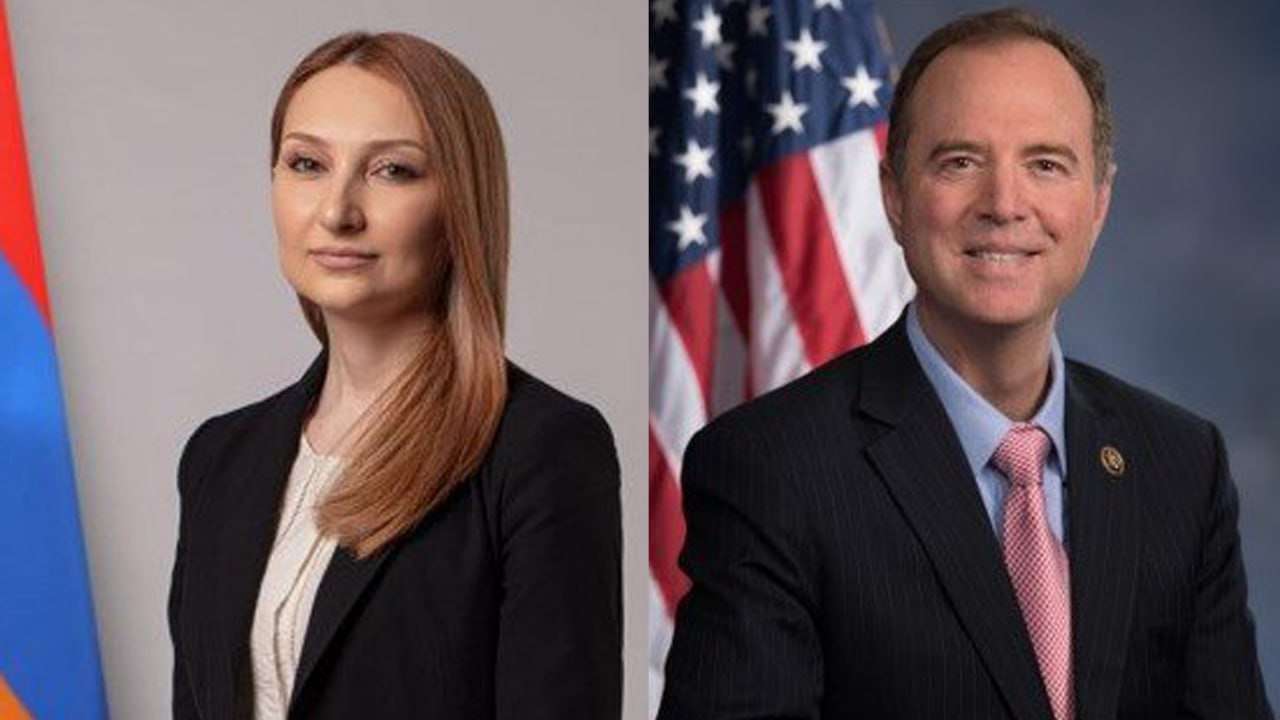 Lilit Makunts, RA Ambassador to the USA, had an online meeting with Congressman Adam Schiff (California, Democrat) to present the latest developments around the Lachine Corridor.
The ambassador thanked the congressman for his sensitivity to the mentioned issue, emphasizing the continuity of the support provided.
Congressman Schiff assured that the issue would remain at the center of his attention.
Follow us on Telegram
Similar materials