Friday, 31 March 2023
USD385.81
EUR414.56
RUB4.82
The RA Minister of Finance received Sebastian Molyneux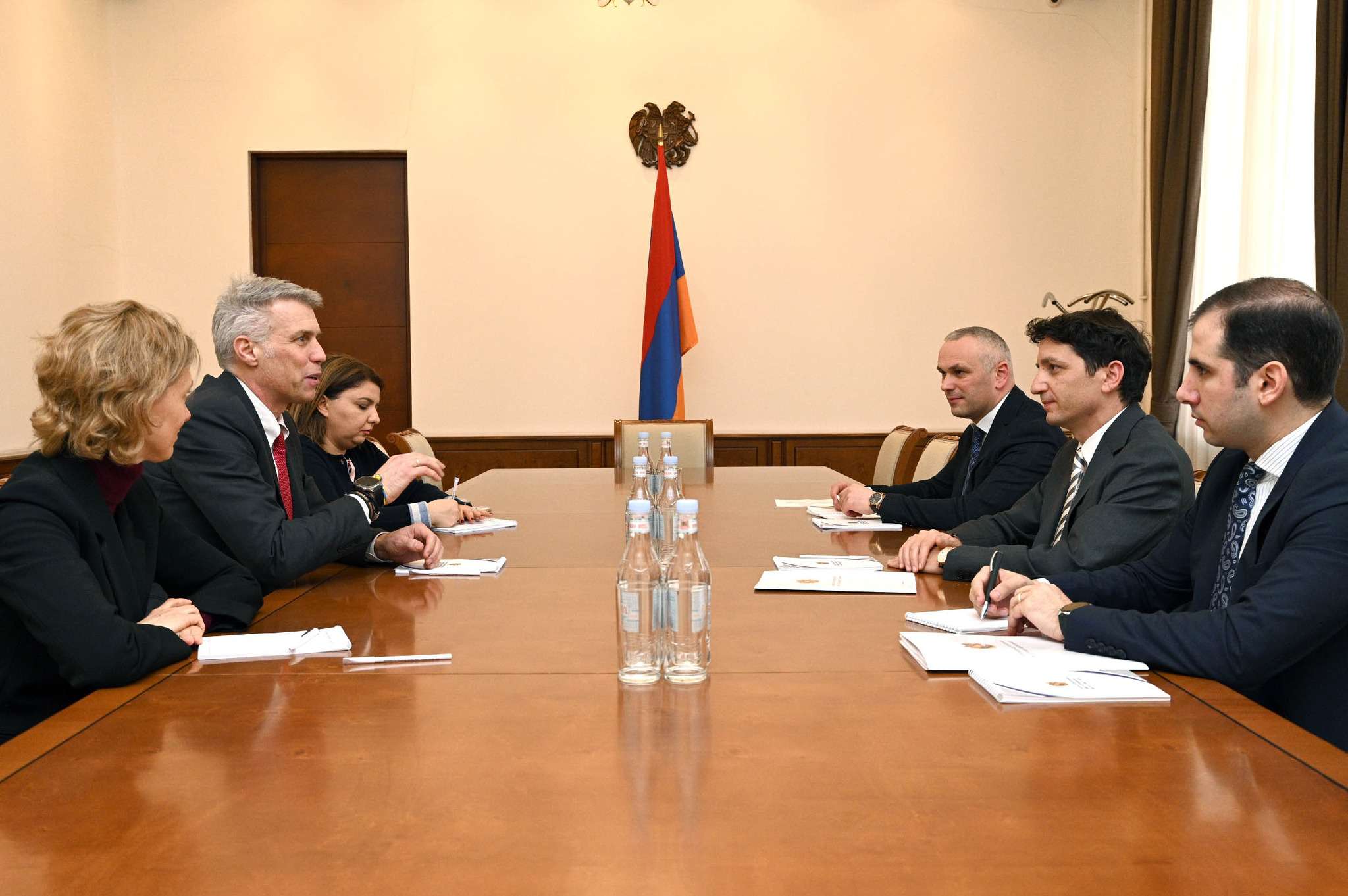 Minister of Finance Vahe Hovhannisyan received the South Caucasus Regional Director of the World Bank (WB), Sebastian Molyneux, and the head of the WB Armenia office, Carolin Geginat.
Minister Hovhannisyan, welcoming the guests, emphasized that the WB is one of the essential partners of Armenia, and the work with the WB has been particularly intensive recently.
Sebastian Molineux congratulated Vahe Hovhannisyan on assuming the position of Minister of Finance. They expressed their confidence that the practical cooperation, which has become a tradition, will continue in the future.
The parties referred to the current joint programs, particularly the process of budget support to be provided by the WB, and outlined future collective actions.
Follow us on Telegram
Similar materials