Friday, 31 March 2023
USD385.81
EUR414.56
RUB4.82
Armenian-Egyptian memorandums were signed in the presence of the presidents (photos)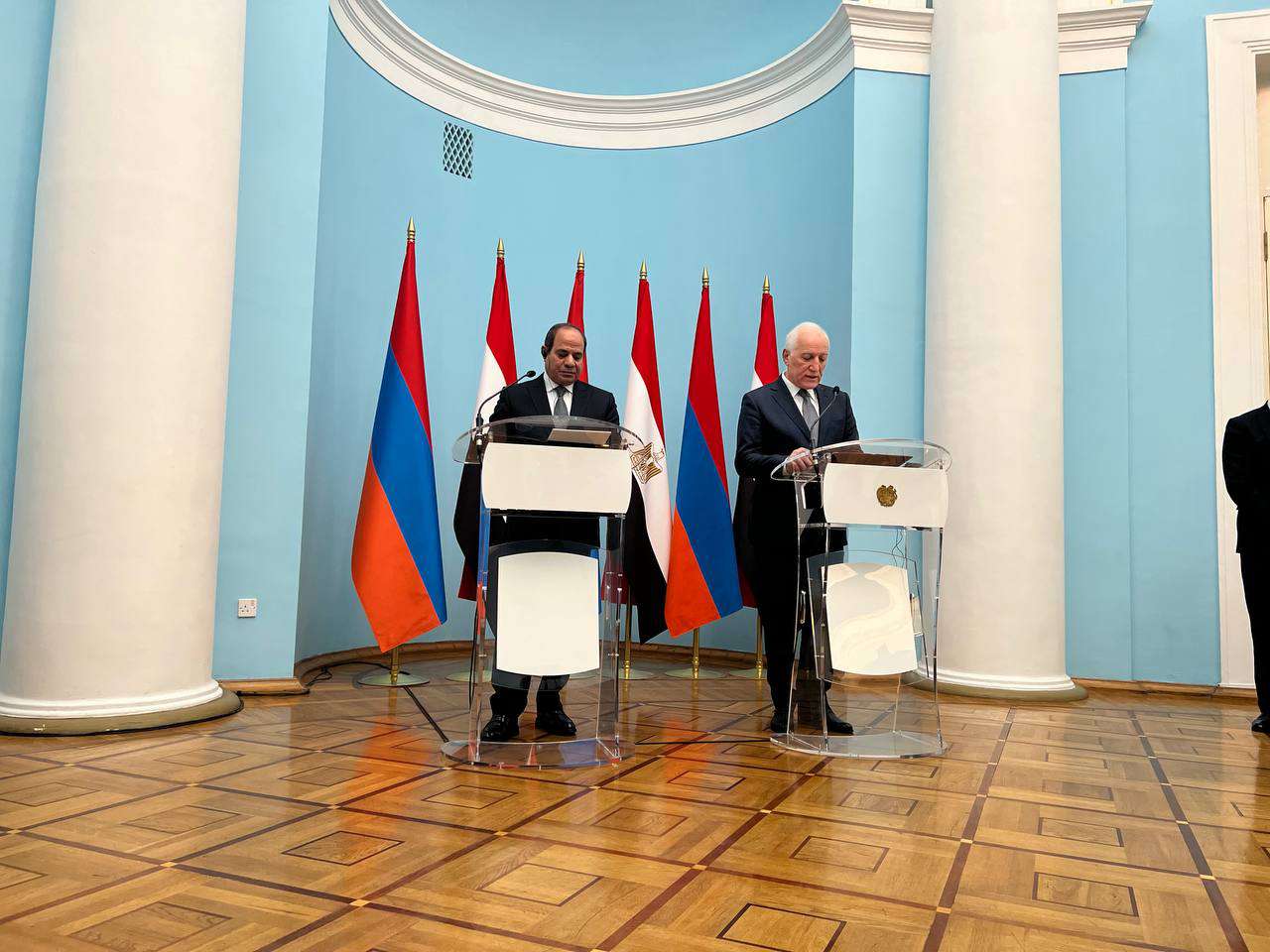 Today, the official welcoming ceremony of the President of the Arab Republic of Egypt, Abdel Fattah El-Sisi, took place at the RA President's residence. The solemn ceremony was followed by a closed meeting of the two countries presidents, after which an extended session. Then, several memoranda were signed in the presence of the presidents.
After the signing ceremony of the memorandums, RA President Vahagn Khachaturyan and Egyptian President Abdel Fattah el-Sisi made a statement to the press, emphasizing the steps taken to strengthen Armenian-Egyptian relations.
Today, the President of Egypt will also meet the Prime Minister of Armenia, Nikol Pashinyan.
Follow us on Telegram
Similar materials