Wednesday, 29 March 2023
USD385.33
EUR412.39
RUB4.86
It is excluded that an international fact-finding group will be sent to Artsakh in the near future; M. Hayrapetyan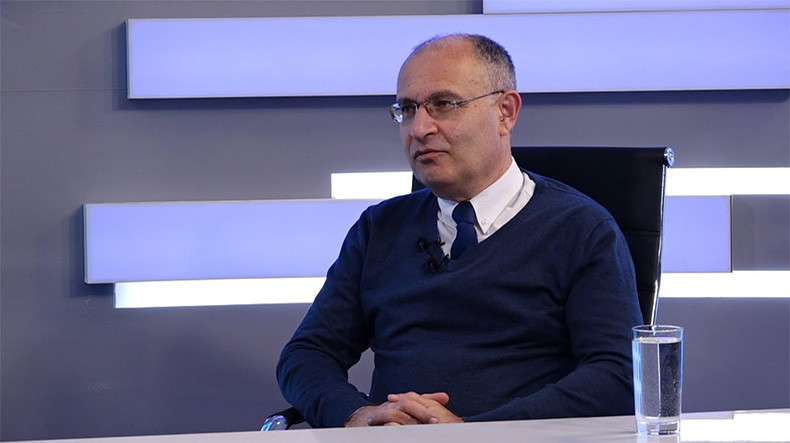 The interlocutor of Radar Armenia is public figure Mikayel Hayrapetyan.
- The situation in Lachin Corridor remains unresolved. There are claims that due to pressure from the international community, Azerbaijan will give way in the coming days. What do you think? How will the issue be resolved?
- Unblocking the Berdzor Corridor will end either with its opening shortly or with a new war that will grow into a regional war. Little depends on Azerbaijan here. The problem is much broader and more profound.
- What should Armenia do to send an international fact-finding mission to Nagorno-Karabakh and Lachin Corridor?
- It is excluded that an international fact-finding group will be sent to Artsakh shortly. It is also unlikely that such a group would be sent to the Berdzor Corridor. However, Armenia should still knock on all doors with such a demand.
- According to you, what will be the reaction of the Russian side, and will Azerbaijan agree to it?
- The Russian side will resist to the best of its ability because the next step to the appearance of the international fact-finding group will be the deployment of international peacekeepers. Only after the end of the elections in Turkey will Azerbaijan agree to this in any way and will try to resolve the issues before that.
- Some opinions deploying EU civilian observers along the Armenian-Azerbaijani border will have weak effectiveness. How will you interpret it?
- It will have a particular impact, but not decisive. If the West decided that the opening of a second front against Russia would put Russia in a desperate situation, even the presence of observers would not prevent a fire from starting there. Suppose Azerbaijan feels that now Russia does not have the potential to satisfy its whims. In that case, it will not lose the moment, and Russia will again use the interest of Armenia and the Armenian people as a small coin in that trade. Russia has turned our state into an auctioned product where we have no subjectivity. Once again, it will no longer be able to wear a fake "savior" mask. So it would be a big mistake if it tried its dumb luck.
- Do you see prerequisites and necessities for the resumption of Armenian-Azerbaijani negotiations?
- I see both prerequisites and necessity for negotiations. It's just that vision requires non-standard thinking and a third eye, which our government needs to improve.
- The Russian Federation recorded that in Yerevan, not bringing the work towards the CSTO mission to a logical end, they chose to choose in favor of the EU. How will you interpret this statement of the Russian Federation? What is this talking about?
- First, I am sure that Armenia needs more authority to make a choice, so it could not have chosen in favor of any non-Russian center. That is, Russia once again manipulates public consciousness. Secondly, Russia has adopted this line of political statements since 2018 to cover up the disastrous Russian-Turkish agreements and to blame what has happened and what will happen on the supposedly Western orientation of the RA government. Only a fool may need to understand that the RA government is doing this acting on Russian instructions, so it is necessary to be alert to the regular Russian-Turkish trade.
Hayk Magoyan
Follow us on Telegram
Similar materials