Friday, 3 February 2023
USD394.25
EUR422.81
RUB5.38
Everyday life in Nagorno-Karabakh is disrupted, and the humanitarian crisis is unfolding in full swing; Nikol Pashinyan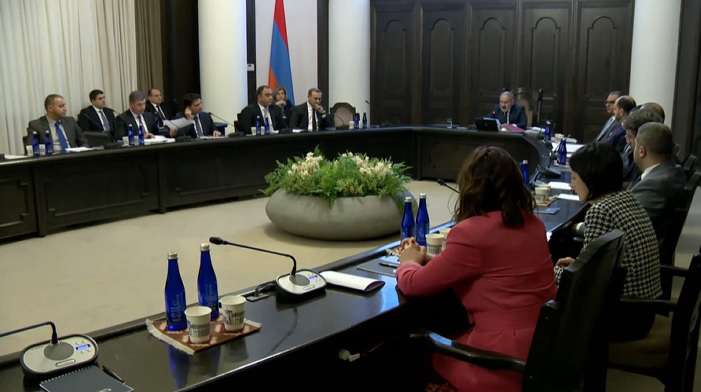 RA Prime Minister Nikol Pashinyan addressed the situation in Artsakh due to the closure of the Lachin Corridor at the start of the government session.
He emphasized that kindergarten students, schoolchildren, and students have been deprived of one of the most vital rights of the 21st century, the right to education, for a month. "Kindergartens, schools, and universities in Nagorno-Karabakh have been closed for a month and are not working. The last time such a thing happened was during the 44-day war. When the cannons were not firing, the educational institutions were closed only because of the coronavirus pandemic. This time, however, the reason for the non-working of educational institutions is not the COVID-19 virus but the "environmental concerns" of Azerbaijan.
Pashinyan mentioned that Azerbaijan, not being satisfied with this, also closes the gas pipeline feeding NK, partially opens it, then closes it again, "Azerbaijan continuously uses the tool of gas pressure, which is reprehensible."
The RA Prime Minister also cited the 2020 tripartite statement of November 9, noting that the Republic of Azerbaijan and the Russian Federation guaranteed its uninterrupted operation. "Everyday life in Nagorno-Karabakh has been disrupted for 46 days, and the humanitarian crisis is unfolding in full swing."
Follow us on Telegram
Similar materials