Friday, 3 February 2023
USD394.25
EUR422.81
RUB5.38
Mirzoyan and Borel discussed the developments surrounding the regulation of Armenia-Azerbaijan relations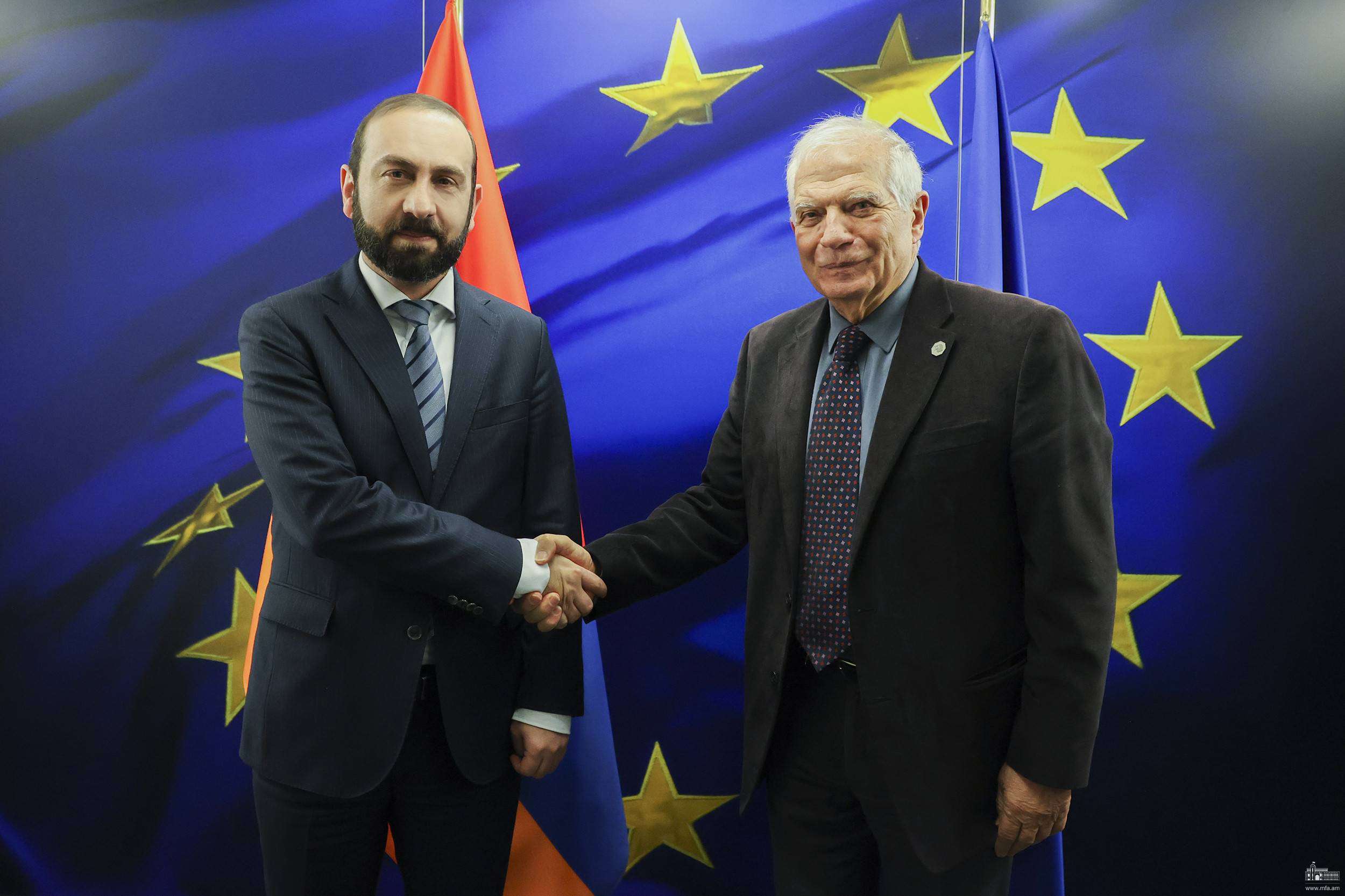 On January 25, RA Foreign Minister Ararat Mirzoyan, who is in Brussels on a working visit, met with EU High Representative for Foreign Affairs and Security Policy Josep Borel. During the meeting, the parties exchanged ideas on regional security and stability issues. Minister Mirzoyan appreciated the decision to deploy the EU civilian monitoring mission in Armenia.
Ararat Mirzoyan drew the attention of Josep Borel to the humanitarian crisis created in Nagorno-Karabakh due to Azerbaijan's illegal blocking of the Lachin Corridor. It was emphasized that according to the tripartite statement of November 9, Azerbaijan should immediately stop the siege of the Lachin Corridor. The Armenian side insisted on implementing practical steps by the international community to prevent Azerbaijan's policy of subjecting Nagorno-Karabakh to ethnic cleansing.
The Minister of Foreign Affairs of Armenia and the High Representative of the EU discussed the developments in regulating Armenia-Azerbaijan relations. A reference has been made to the operation of regulating Armenia-Turkey relations. Issues related to the further development of the Armenia-EU partnership were also on the agenda of the meeting.
Follow us on Telegram
Similar materials