Friday, 3 February 2023
USD394.25
EUR422.81
RUB5.38
The ambassador reaffirms that the security of Armenia is the security of Iran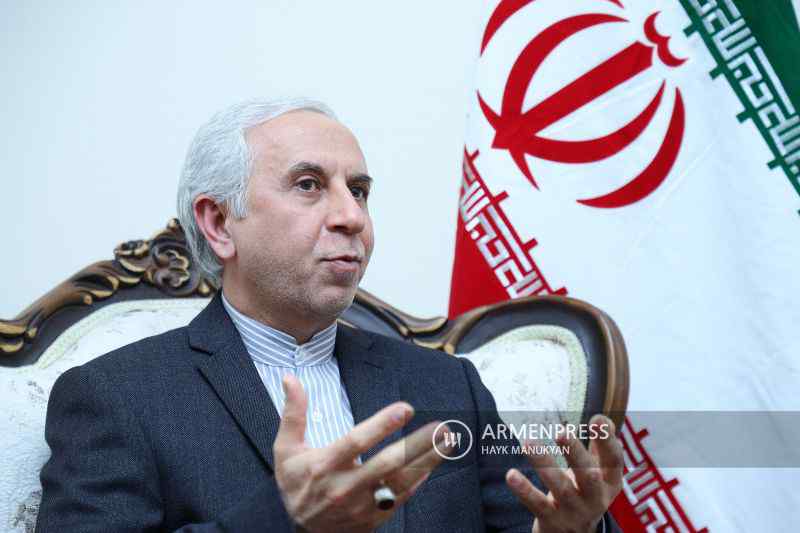 Ambassador Extraordinary and Plenipotentiary of Iran to Armenia, Abbas Badakhshan Zohuri, stated that Armenia's security is Iran's security.
According to "Armenpress," the ambassador first emphasized that Iran pursues such a policy with all its neighboring countries, which aims to develop cooperation in all directions, "And Armenia is our neighbor and friendly country. And there is that policy towards Armenia as well. The Foreign Minister also noted that Armenia's security is Iran's security. And Iran's position has always been that countries' independence and territorial integrity should be respected by international laws, including Armenia and all of them."
According to the ambassador, cooperation between Armenia and Iran and ties in all directions are developing.
Abbas Badakhshan also told Zohuri that cooperation with Armenia in various directions is essential for Iran, "Unfortunately, I have to say that there were problems with the third high-voltage line; previously, the work was delayed quite a bit. But today, the works are progressing at a much better and faster pace."
Follow us on Telegram
Similar materials