Friday, 3 February 2023
USD394.25
EUR422.81
RUB5.38
Armenia attaches great importance to the further deepening of relations with the USA. Deputy Prime Minister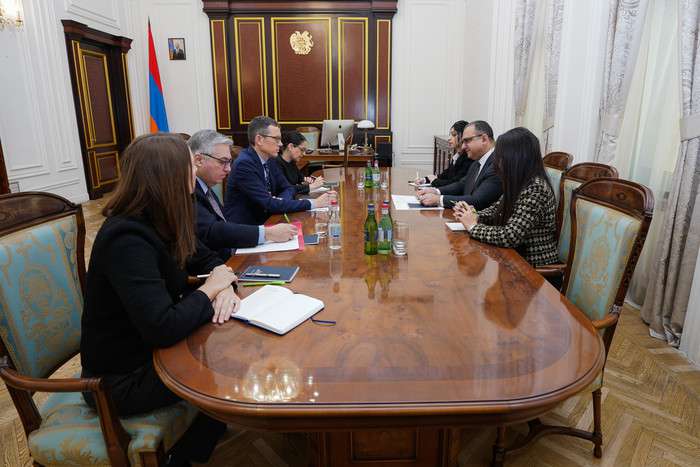 Deputy Prime Minister Tigran Khachatryan received the delegation led by the US chargé d'affaires in RA Chip Laitinen.
In his speech, Deputy Prime Minister Khachatryan emphasized that the Republic of Armenia attaches great importance to further deepening and developing relations with the United States. The Deputy Prime Minister presented the priorities of the Government's plan and highly appreciated the support provided by the USA to Armenia in implementing the planned reforms.
Chip Laitinen congratulated the Deputy Prime Minister on his assumption of office. He reaffirmed the American side's willingness to continue providing support for both short-term programs and long-term strategic reforms. "The United States supports the democratic and economic reforms implemented by the Armenian government, as well as the anti-corruption agenda," the trustee said in his speech.
During the meeting, the interlocutors exchanged ideas on the possibilities of creating a favorable investment environment in Armenia and the prospects for developing Armenian-American cooperation.
Follow us on Telegram
Similar materials