Wednesday, 8 February 2023
USD393.83
EUR418.72
RUB5.30
Azerbaijan's actions are one of the vivid examples of the policy of displacing the Armenians of Nagorno-Karabakh. MFA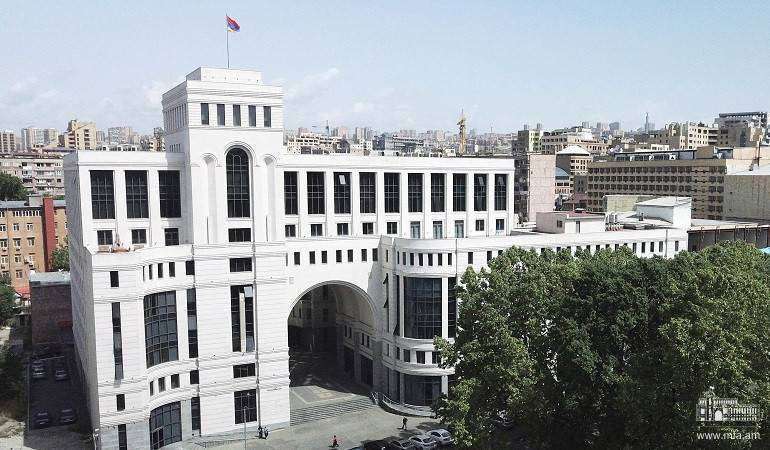 We are shocked by the inadmissible attitude of the Azerbaijani side towards the children who returned to Nagorno Karabakh on January 17, were deprived of their parental care and separated from their families for about 40 days due to the blocking of the Lachin Corridor.
As can be seen in the videos published by the Azerbaijani side, the "eco-activists" who behave like terrorists stopped the vehicle transporting the children home to Nagorno-Karabakh through the Lachin Corridor, shouted demonstratively, broke into the car while masked, illegally videotaped the children and subjected them to psychological violence. : As a result, the children were subjected to psychological intimidation, and one fainted.
These actions of the Azerbaijani side are vivid examples of the hatred and hostility towards Armenians carried out at the state level in that country and the policy of displacing the Armenians of Nagorno-Karabakh, which even reaches the level of targeting children. Such behavior has no justification in both the international legal and human-moral dimensions.
International organizations and structures dealing with protecting children's rights and representatives of civilized humanity should assess this commendable practice of the Azerbaijani side to prevent similar cases from happening again.
Follow us on Telegram
Similar materials