Sunday, 5 February 2023
USD394.25
EUR422.69
RUB5.38
Through its structures, the OSCE should play a role in achieving and maintaining peace. Minister of Foreign Affairs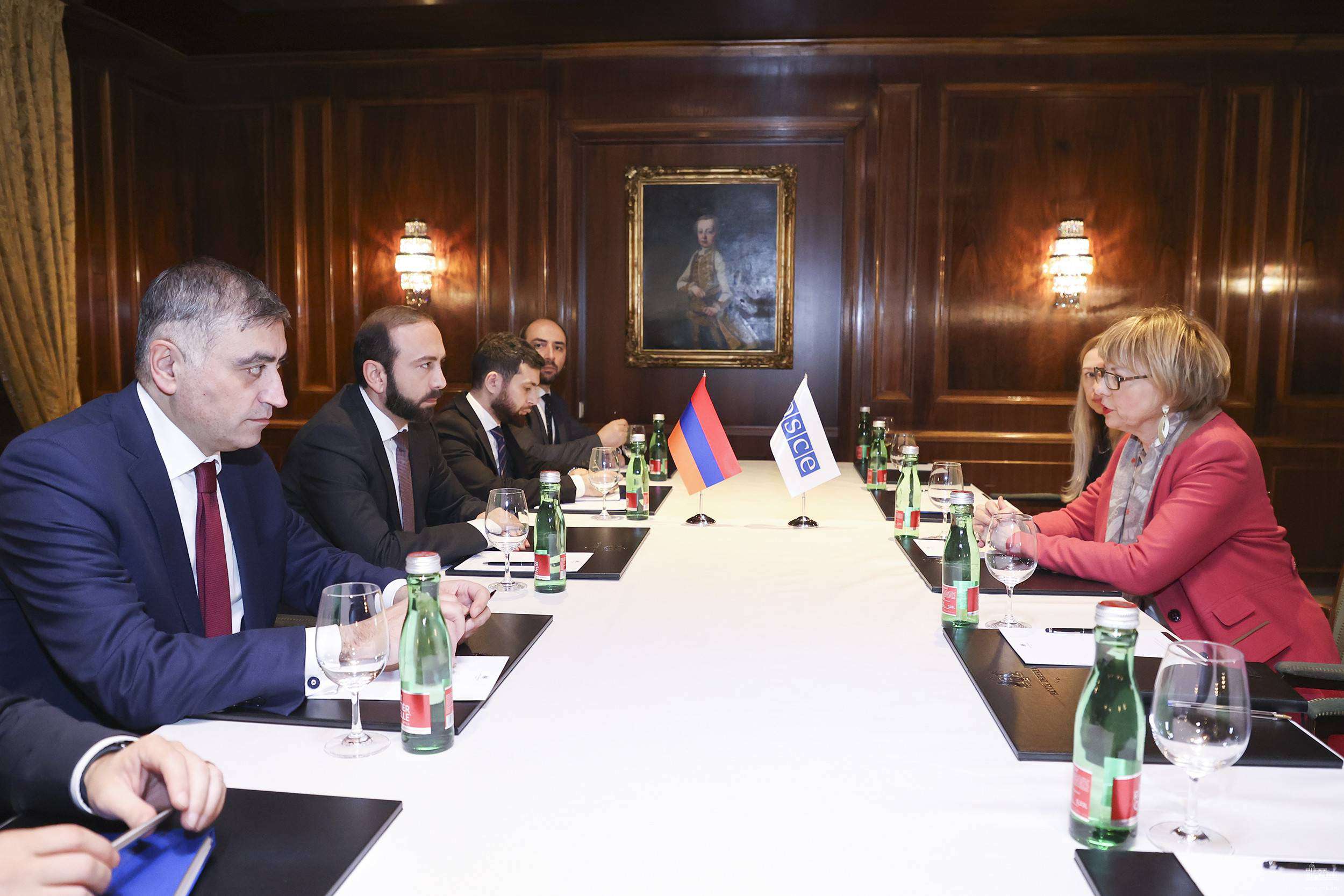 On January 17, RA Foreign Minister Ararat Mirzoyan met with OSCE Secretary General Helga Schmid in Vienna.
The parties discussed issues of regional importance and exchanged ideas at the OSCE Permanent Council special session held on the same day.
RA Foreign Minister referred to the situation in Nagorno-Karabakh as a result of the closure of the Lachin Corridor, stressing that Azerbaijan's goal is to subject the Artsakh Armenians to ethnic cleansing.
Minister Mirzoyan emphasized the need for active steps by the international community to unblock the Lachin Corridor and restore safe and unhindered communication between Armenia and Nagorno-Karabakh. Ensuring the humanitarian access of relevant international structures to Nagorno Karabakh was highlighted.
During the meeting, ideas were also exchanged regarding normalizing relations between Armenia and Azerbaijan. Minister Mirzoyan noted that Azerbaijan's continuous provocations, non-respect of the agreements reached, and belligerent rhetoric greatly hinder the Armenian side's efforts to establish security and stability in the region. The Armenian side also noted that the OSCE, through its structures, should play a role in achieving peace and maintaining peace.
RA Minister of Foreign Affairs presented the latest developments in normalizing Armenia-Turkey relations.
During the meeting, the interlocutors also referred to cooperation programs with Armenia within the framework of the OSCE.
Follow us on Telegram
Similar materials