Wednesday, 8 February 2023
USD393.83
EUR418.47
RUB5.32
RA has adopted a position to achieve peace in the region. the president to the Minister of Foreign Affairs of Estonia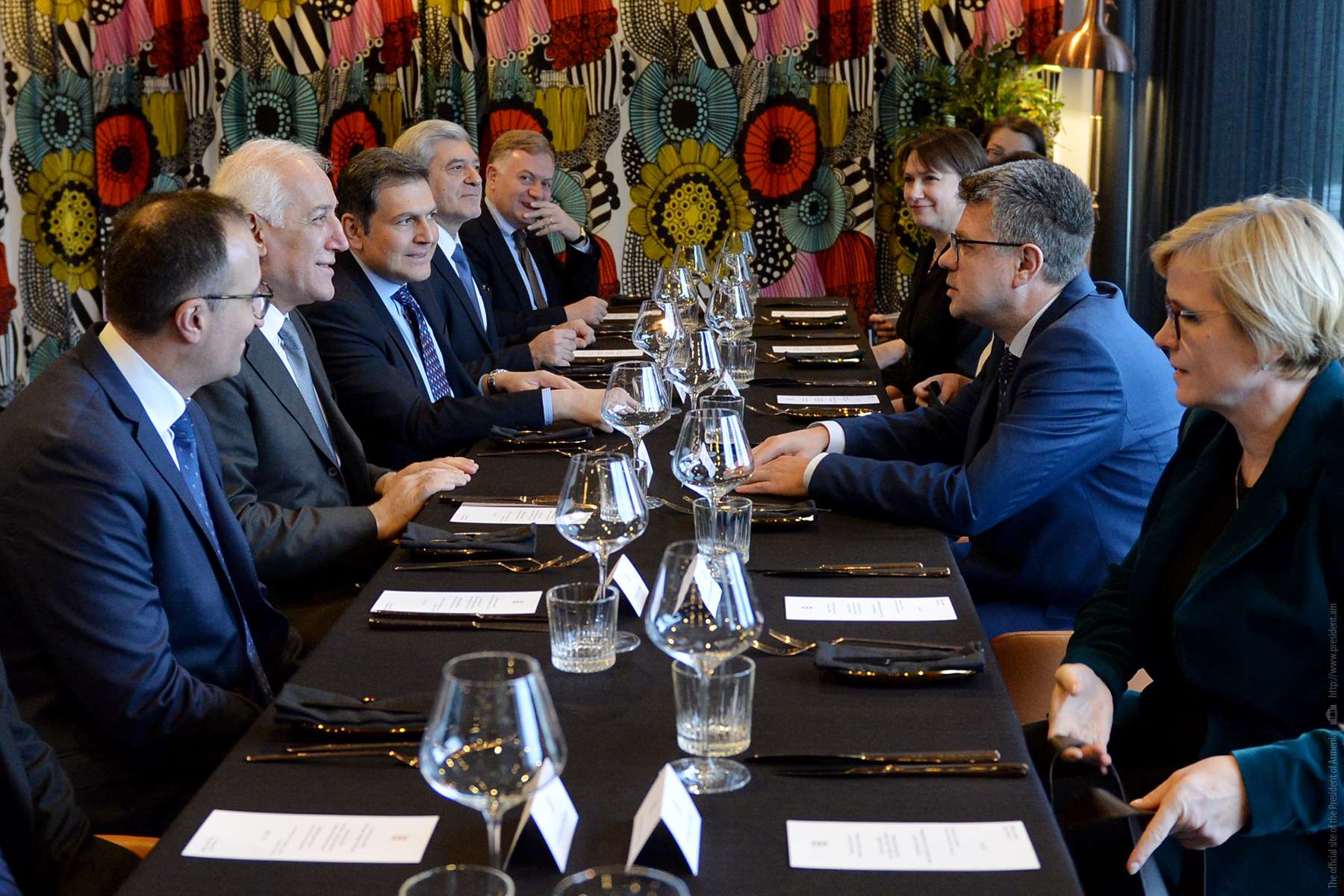 During his visit to the Republic of Estonia, the President of the Republic, Vahagn Khachaturyan, had a working lunch with the Minister of Foreign Affairs of Estonia, Urmas Reinsalu.
President Khachaturyan welcomed the Estonian Foreign Ministry's statements regarding the Lachin Corridor's blockade and thanked Estonia for its precise position.
In his turn, Minister Reinsalu stressed that Estonia is deeply interested in establishing stable peace in the region. Urmas Reinsalu also emphasized that Estonia fully supports the decision to deploy a permanent EU observation mission along the border. During the conversation, the promotion of Armenian-Estonian cooperation and the problems of effectively using the EU's Eastern Partnership platform were addressed.
Referring to the current situation and problems in the South Caucasus, Vahagn Khachaturyan emphasized that Armenia has adopted the approach of achieving stable and lasting peace in the region and establishing neighborly relations with its neighbors.
Responding to the President of Armenia, the Foreign Minister of Estonia expressed his country's readiness to invest all possible efforts in supporting the peaceful settlement of existing problems in the region. The minister also welcomed the willingness of the Armenian side to establish relations with Turkey without preconditions.
Follow us on Telegram
Similar materials