Wednesday, 8 February 2023
USD393.83
EUR418.72
RUB5.30
Alen Simonyan drew the attention of international partners to the issue of blocking the Lachin Corridor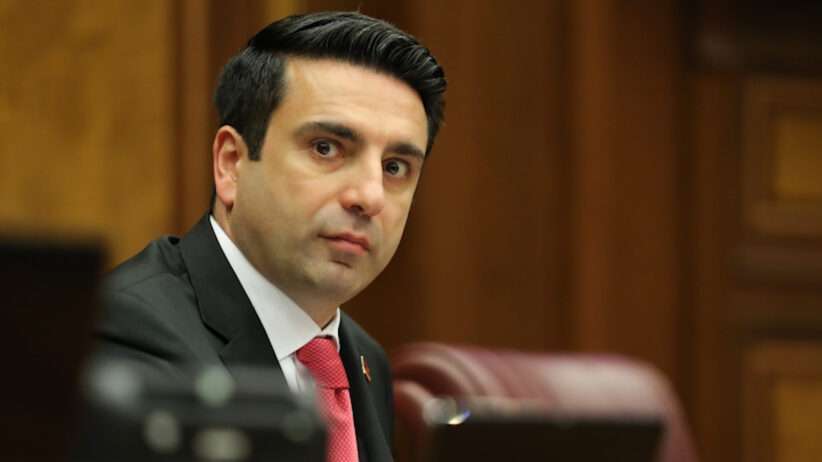 RA NA Speaker Alen Simonyan addressed the heads of parliaments of more than 30 countries and presidents of international parliamentary organizations with an official letter regarding the Lachin crisis. In particular, the article draws attention to the issue of blocking the Lachin Corridor, the only road connecting Nagorno-Karabakh to Armenia, for more than a month.
The letter states that blocking the Lachin Corridor under the control of the Russian peacekeeping force is a gross violation by Azerbaijan of the international obligations assumed by the tripartite declaration of November 9, 2020.
Referring to the 120,000 Armenians living in Artsakh who are under siege, it is noted that the humanitarian crisis in Nagorno-Karabakh is deepening day by day. "The danger of malnutrition is becoming more and more tangible. Forty-one kindergartens and 20 schools are closed. Thousands of children are denied the right to education.
Moreover, this blockade prevents the free movement of the people of Nagorno-Karabakh. "At least 1,100 civilians have been stranded along the highway in recent weeks, unable to return to their homes," the official letter said. Reference is also made to the 270 minors who received temporary asylum in Armenia and whose parents are in Artsakh.
RA NA Speaker informs that today Nagorno Karabakh lives in conditions of isolation, with an extreme lack of electricity, without access to services and goods vital for life.
"This siege is nothing but a bright continuation of the consistent policy of ethnic cleansing carried out by Azerbaijan," the article says.
The letter mentions that several governments, including France and the United States, along with the European Union, the European Parliament and many national parliaments, the United Nations, human rights organizations, and prominent international genocide organizations, have condemned this illegal and hostile act and called to immediately and unconditionally unblock the corridor.
"Once again emphasizing the determination of the Armenian side to build peace and stability in the region, we call on our international partners to take additional measures to prevent the difficult situation unfolding in Nagorno-Karabakh, including the application of sanctions against Azerbaijan," the RA NA Speaker's letter concludes with these lines.
This is the second similar official letter of RA NA Speaker Alen Simonyan to international partners. The head of the parliament also addressed his colleagues on this issue on December 14, 2022, after adopting the RA NA statement "On the triggering of a humanitarian crisis by Azerbaijan in Nagorno-Karabakh."
Follow us on Telegram
Similar materials