Friday, 3 February 2023
USD394.36
EUR425.22
RUB5.42
Mher Grigoryan received the representative of the European Investment Bank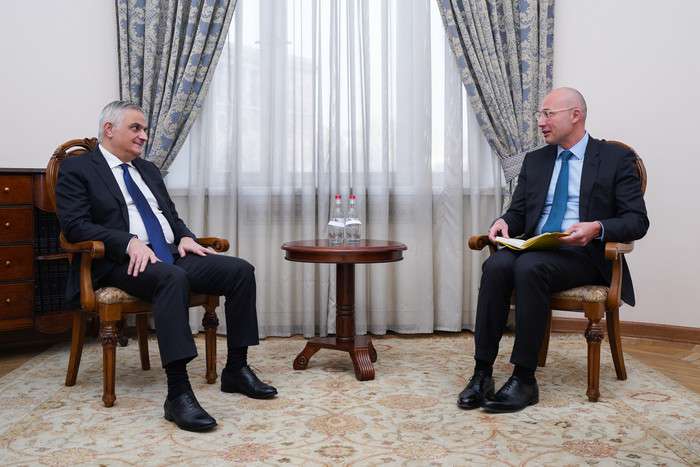 Deputy Prime Minister Mher Grigoryan received the head of the European Investment Bank (EIB) South Caucasus regional representation, Maciej Czura.
During the meeting, the progress of the projects implemented in Armenia with the EBRD was discussed. Thoughts were exchanged, particularly on the progress of the programs developed under the European Union's economic and investment plan.
The Deputy Prime Minister emphasized the role of the EBRD in implementing the programs mentioned above and presented the priority directions for the Government, on which it is possible to deepen further cooperation with the Bank. The prospects of Armenia's participation in projects of regional significance and collaboration with the EIB were also discussed.
Follow us on Telegram
Similar materials