Monday, 30 January 2023
USD393.56
EUR421.61
RUB5.44
Lachin Corridor cannot remain blocked and endanger the lives of thousands of people. Speaker of the Parliament of Estonia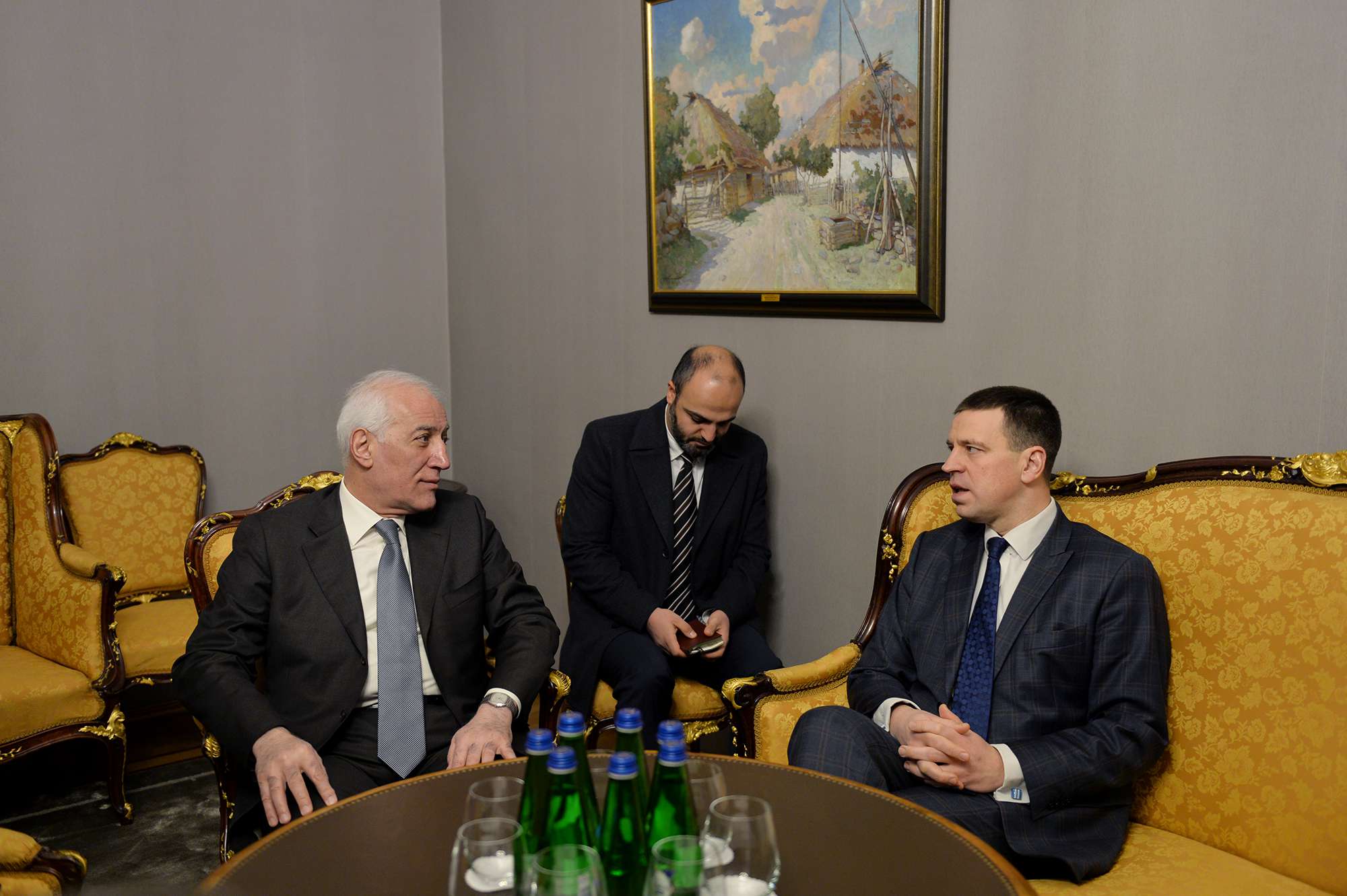 As part of his working visit to Estonia, the President of the Republic, Vahagn Khachaturyan, visited the Estonian Parliament, Riigikogu, and had a meeting with the Speaker of the Parliament, Jüri Ratas.
During the meeting, President Vahagn Khachaturyan referred to the current regional developments and problems, particularly the dangers of the humanitarian crisis caused by the blockade of the Lachin Corridor.
Ratas, the Speaker of the Parliament of Estonia, is inadmissible to describe the threat of a humanitarian disaster and stressed that the Lachin humanitarian corridor and any humanitarian corridor, in general, cannot remain blocked and endanger the lives and health of thousands of people.
The president of Riigikogu also referred to his visit to Shushi and noted that he aimed to get acquainted with the general situation on the spot. He said that Estonia is ready to contribute to the agenda of establishing peace in the South Caucasus within its capabilities.
During the meeting, reference was made to realizing Armenian-Estonian cooperation's potential and opportunities in digitization, high technologies, and border security systems.
Vahagn Khachaturyan and Yuri Ratas gave particular importance to the cooperation between the parliaments of the two countries and the development of parliamentary diplomacy.
Similar materials