Wednesday, 8 February 2023
USD393.83
EUR418.72
RUB5.30
Vahagn Khachaturyan visited Tallinn University of Technology and e-Estonia digitization center (VIDEO)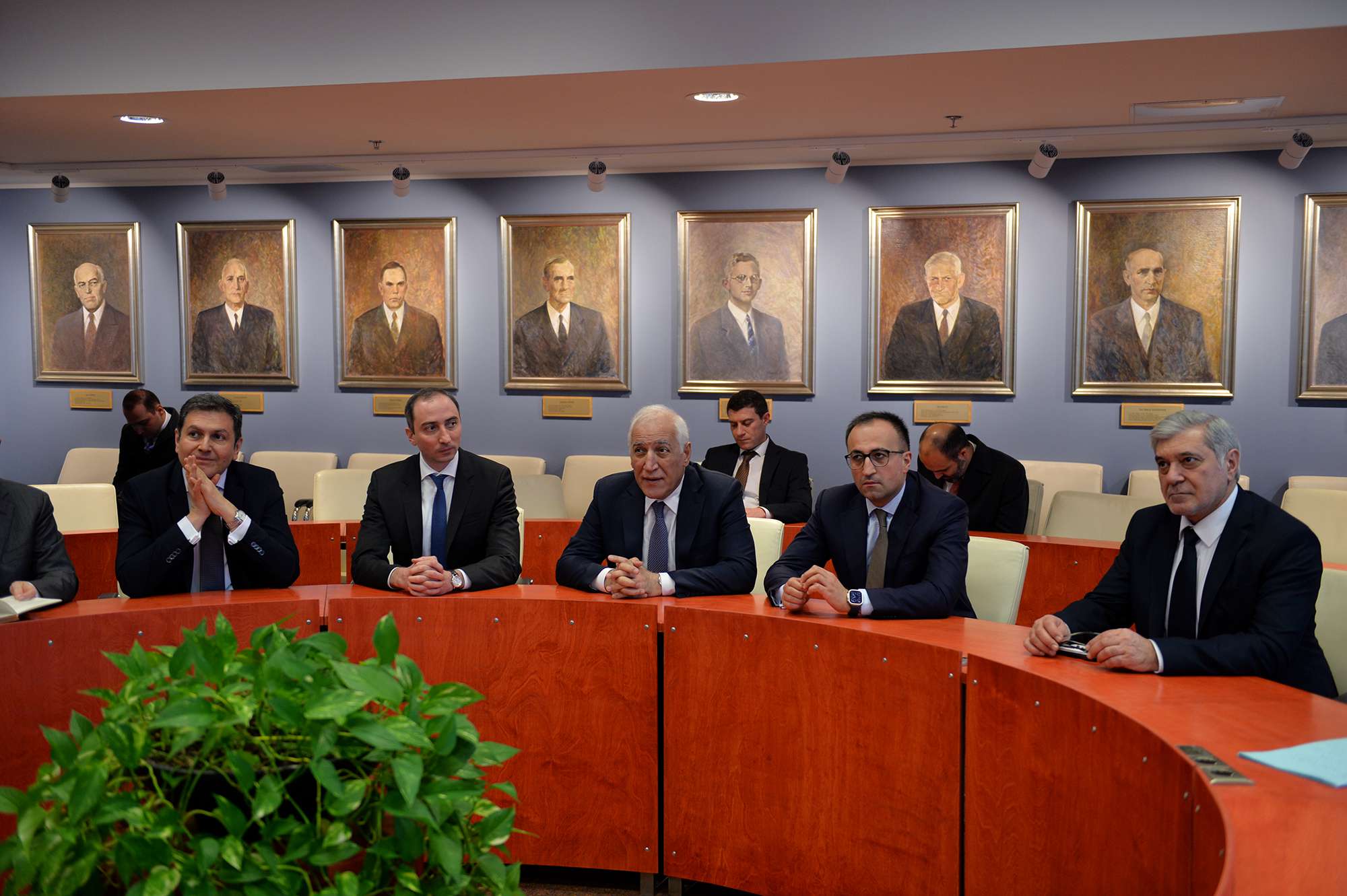 As part of his working visit to the Republic of Estonia, President Vahagn Khachaturyan visited Tallinn University of Technology.
The rector of the university Tiit Land welcomed the president. The young scientists of the university presented their successes in the field of cosmology in particular, as well as the cooperation with Armenian partners and the joint projects implemented at the Smart Center in the Lori region of Armenia.
President Vahagn Khachaturyan also visited the e-Estonia "electronic Estonia" digitization center, where the center's executive director Ave Lauringson presented the center's activities, concepts, and implemented programs to the president.
The center was founded in 2009 as a non-governmental organization and today is part of the Estonian Business and Innovation Agency and plays a vital role in promoting the country's know-how and experience in the field of digital services. The center also supports other countries' digitization initiatives and matches them with trusted, leading IT partners.
Within the framework of the visits, President Khachaturyan discussed the prospects for the activation of interaction and the possibilities of implementing new joint projects.
Follow us on Telegram
Similar materials