Wednesday, 8 February 2023
USD393.83
EUR418.47
RUB5.32
Vahagn Khachaturyan and the Prime Minister of Estonia discussed issues of security and regional importance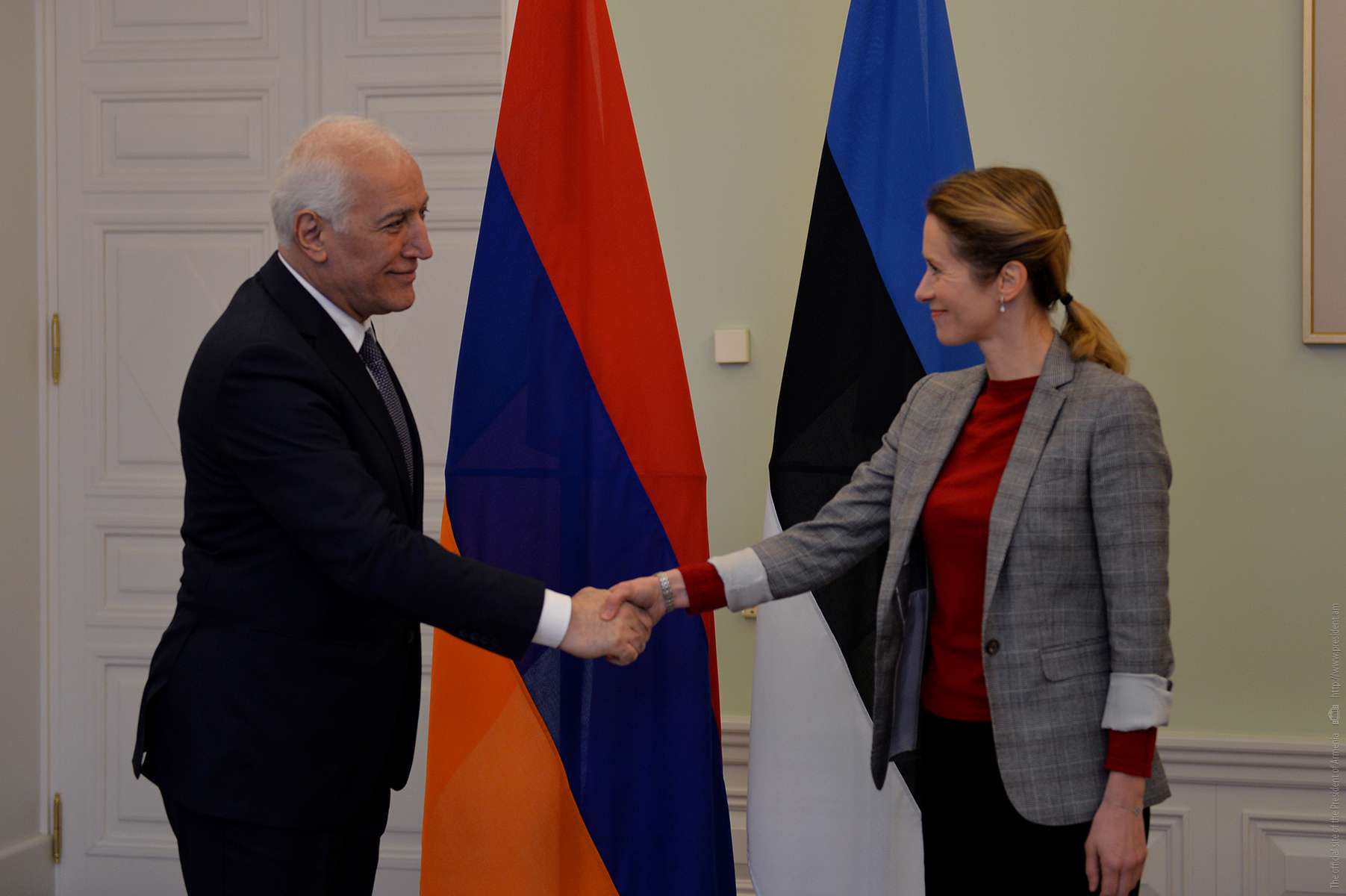 Armenian President Vahagn Khachaturyan, on a working visit to the Republic of Estonia, met with Estonian Prime Minister Kaya Kalas.
The close cooperation between the two countries in different directions was highly appreciated at the meeting. In particular, many issues related to high technologies, space travel, trade, and economic ties were discussed.
The parties also touched on security and regional significance issues and emphasized the importance of establishing stable and long-lasting peace.
Follow us on Telegram
Similar materials