Wednesday, 8 February 2023
USD393.83
EUR418.72
RUB5.30
RA Deputy Foreign Minister presented the crisis created in Artsakh to the State Secretary of Estonia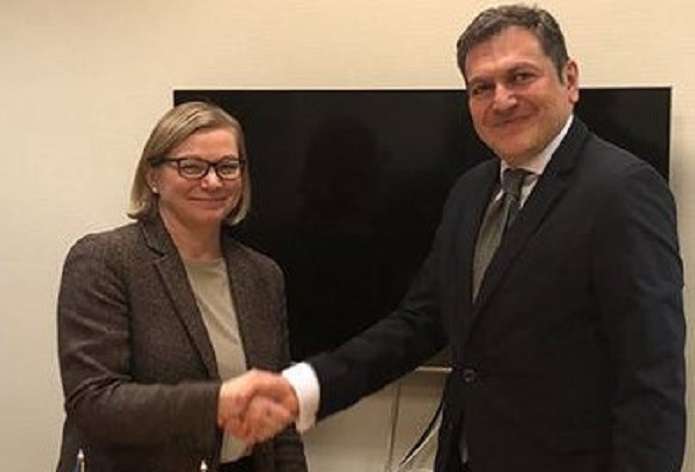 Within the framework of the RA President's visit to Estonia, on January 16, RA Deputy Foreign Minister Paruyr Hovhannisyan met the State Secretary for Political Affairs of the Estonian Foreign Ministry, Kilik Silaste-Eling. The participants of the meeting noted with satisfaction the high level of Armenia-Estonia political dialogue and close bilateral cooperation based on strong historical ties and universal values. The importance of maintaining a high level of political discussion was emphasized.
The interlocutors highly appreciated the cooperation between Armenia and Estonia within the framework of the European Union, especially in the context of the RA-EU partnership, and expressed confidence that the full implementation of the EU Comprehensive and Extended Partnership Agreement will promote relations between the two countries in all areas of mutual interest.
Deputy Minister Paruyr Hovhannisyan drew his colleague's attention to the humanitarian crisis caused by blocking the Lachin Corridor, the only road connecting Nagorno Karabakh to Armenia and the outside world, by Azerbaijan on false environmental grounds. The Deputy Minister of Foreign Affairs emphasized that Azerbaijan grossly violates the provisions of the statement of November 9, 2020, and international humanitarian law.
Follow us on Telegram
Similar materials