Thursday, 2 February 2023
USD393.61
EUR421.64
RUB5.38
The President met with representatives of the Armenian community of Estonia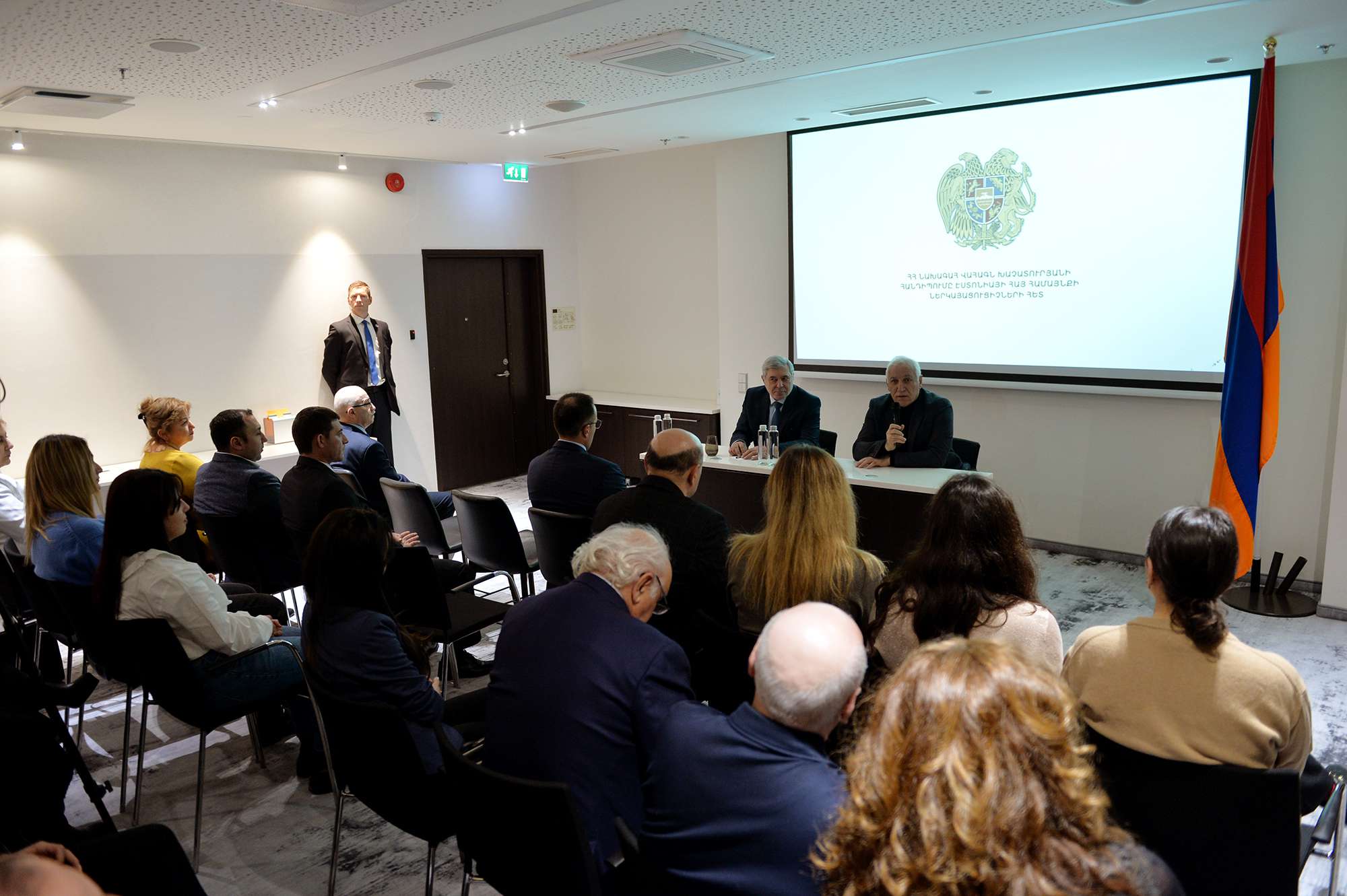 The President of the Republic, Vahagn Khachaturyan, met with the representatives of the Armenian community of Estonia as part of his working visit to Estonia. Armenian Ambassador to the Baltic States Hovhannes Igityan and Bishop Vardan Navasardyan, leader of the Diocese of the Baltic States of the Armenian Apostolic Church, were also present at the meeting.
Greeting the attendees, President Khachaturyan highlighted Armenia's willingness to strengthen multi-layered relations with Estonia and the Baltic states. In this context, the president emphasized the activation of high-level contacts both from the point of view of the Eastern Partnership and the development of bilateral relations.
The President of the Republic referred to the general situation in Armenia and the region, the aggression of the Azerbaijani side against the territorial integrity of Armenia in September last year, as well as the blockade of the Lachin Corridor, the principles adopted by Armenia regarding the establishment of stable and dignified peace in the region and neighborly relations with its neighbors.
Bishop Vardan Navasardyan, leader of the Diocese of the Baltic States, welcomed the president, thanked the president for the meeting, and emphasized the importance of visits and contacts of this level for the Armenian communities.
During the meeting, in an unpretentious atmosphere, the community representatives sent the President of the Republic their questions and raised some issues. A discussion was also held on the possibility of developing effective and close interaction between Armenia, the Diaspora, Armenian communities and structures, and the full realization of the existing potential.
Follow us on Telegram
Similar materials