Sunday, 5 February 2023
USD394.25
EUR422.69
RUB5.38
"The Stepanakert-Baku dialogue should not only be about the opening of the Berdzor corridor," Gantaharyan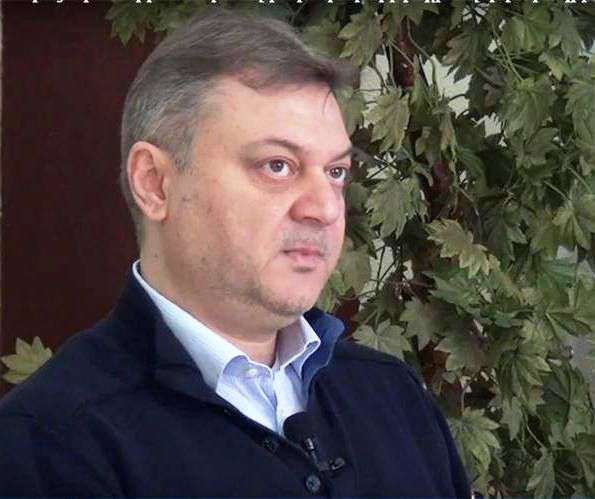 Radar Armenia's interlocutor is Shahan Gantaharyan, an international scholar.
- The Armenian government considers that Stepanakert and Baku should find ways to dialogue regarding the situation around the Lachin Corridor. In this regard, what possibilities do you see if official Baku does not want to negotiate with Stepanakert?
- The format of the Stepanakert-Baku dialogue should not only refer to the opening of the Berdzor corridor. The Turkish-Azerbaijani alliance has been trying to turn the Artsakh-Azerbaijan conflict into an Armenia-Azerbaijan conflict for years, and it succeeded in some ways. Now the moment should be fully used to restore the relative format of the conflict.
- Responding to the situation, Russian Foreign Ministry spokesperson Zakharova said that they are worried about the negative trends in Armenian-Azerbaijani relations. What does this mean. Is the situation deadlocked? If not, how do you see the way out?
- The context of Zakharova's statement is that the need for a Russian peacekeeping mission continues to be imperative. In the same way, it is reminded that the agreement of the conflicting parties is necessary for the deployment of the UN peacekeeping mission in Artsakh, and it is clearly stated that there is a bilateral agreement only regarding the presence of Russian peacekeepers.
- Maria Zakharova declares that the French authors of the UNSC declaration document ignored Russia's proposals. This statement is made when the Speaker of the French National Assembly arrives in Armenia. What connection do you see in these two events?
- It was predictable that no announcement would be made from the session of the UN Security Council dedicated to Artsakh. At the geopolitical level, a mediating conflict is going in the direction of Artsakh. When there is no consensus, it is clear that there will be no agreed position or statement for the international family. Paris is caught in a mediating conflict. on the one hand, in the directions of restoring the Brussels format, and also of sending OSCE observation missions.
- Aliyev openly declares in front of the international community that the Armenians living in Nagorno Karabakh can live in that territory if they become citizens of Azerbaijan, otherwise they can leave Nagorno Karabakh. Apart from the statements, what tools should the international community use to restrain Azerbaijan?
- It is not the first time that Aliyev expresses such ideas. The international family needs large-scale propaganda and political work to put forward the slogan "status for the sake of salvation". The issue concerns the prevention of state operations of ethnic cleansing. The closing of Berdzor Corridor is just that. Humanitarian disaster is the first step of ethnic cleansing. The international family, in addition to announcements, can also provide humanitarian assistance, moreover, by operating the Stepanakert airport. Second, deciding to start new negotiations in the Stepanakert-Baku format, with the reopening of the corridor as the primary agenda. In order to reach this milestone, the use of two tools is imperative of the day.
Hayk Magoyan
Follow us on Telegram
Similar materials