Monday, 30 January 2023
USD393.56
EUR421.61
RUB5.44
France does not recognize the independence of NK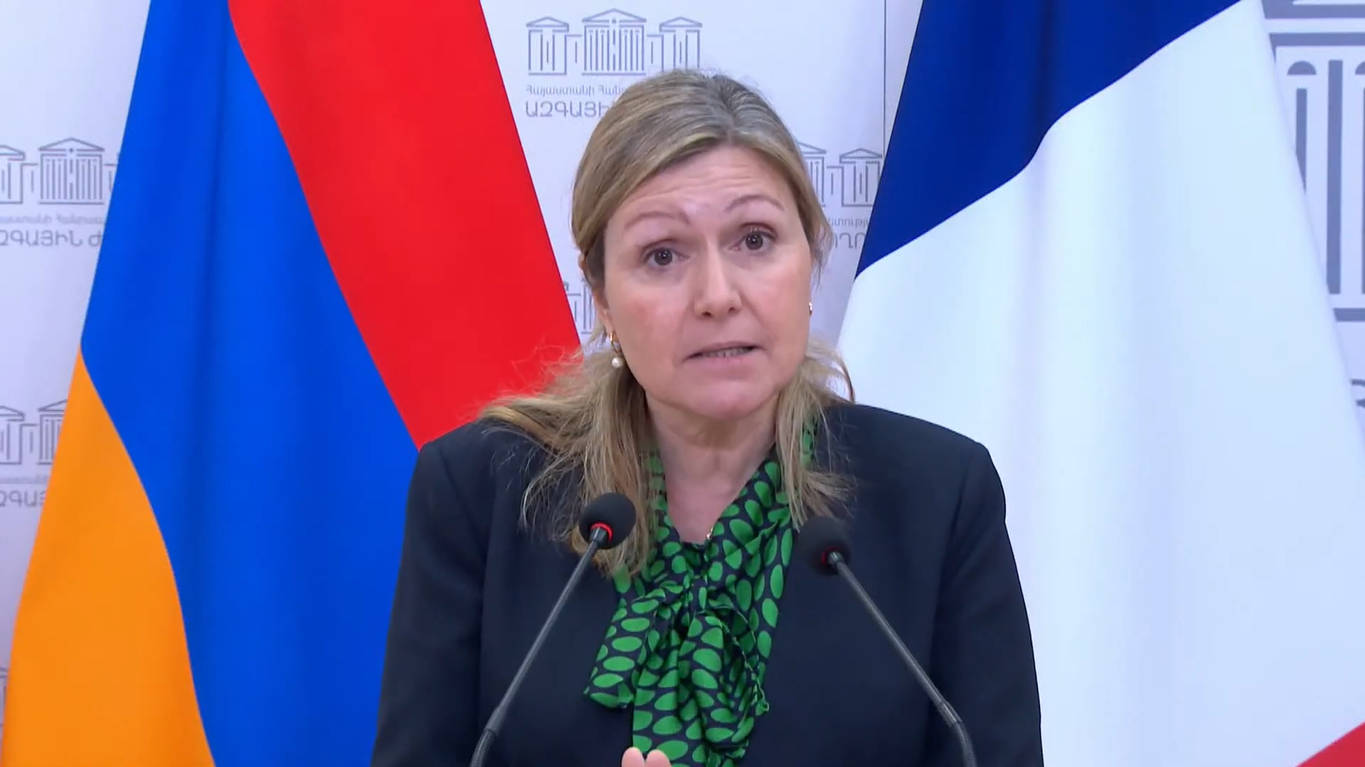 Yael Braun-Pivet, Speaker of the National Assembly of France, announced that France does not recognize the independence of Nagorno-Karabakh.
During the press conference with RA NA Speaker Alen Simoyan in Yerevan, she noted, "As you know, the Senate and the National Assembly have adopted resolutions condemning Azerbaijan's aggression on the border of Armenia and the blockade of Nagorno-Karabakh. As for the recognition of NK's independence, you know France's position. Today, France does not recognize that independence by the international law to which we are subject."
At the same time, she noted that they must be here because of tensions: "We must stand by brotherly peoples and countries whose territorial integrity is threatened and attacked.
The events of September caused an uproar in France, and the National Assembly responded to that uproar. We adopted a resolution demanding the cessation of Azerbaijan's aggression against Armenia and the establishment of lasting peace in the South Caucasus. We also appealed to the French government to continue its mediation activities, strengthen support to Armenia, and reconfirm the discussion process between Armenia and Azerbaijan so that a specific solution can finally be worked out."
Similar materials