Friday, 3 February 2023
USD394.25
EUR422.81
RUB5.38
"We see the reaction to the problems surrounding our country in France," Prime Minister to the Speaker of the National Assembly of France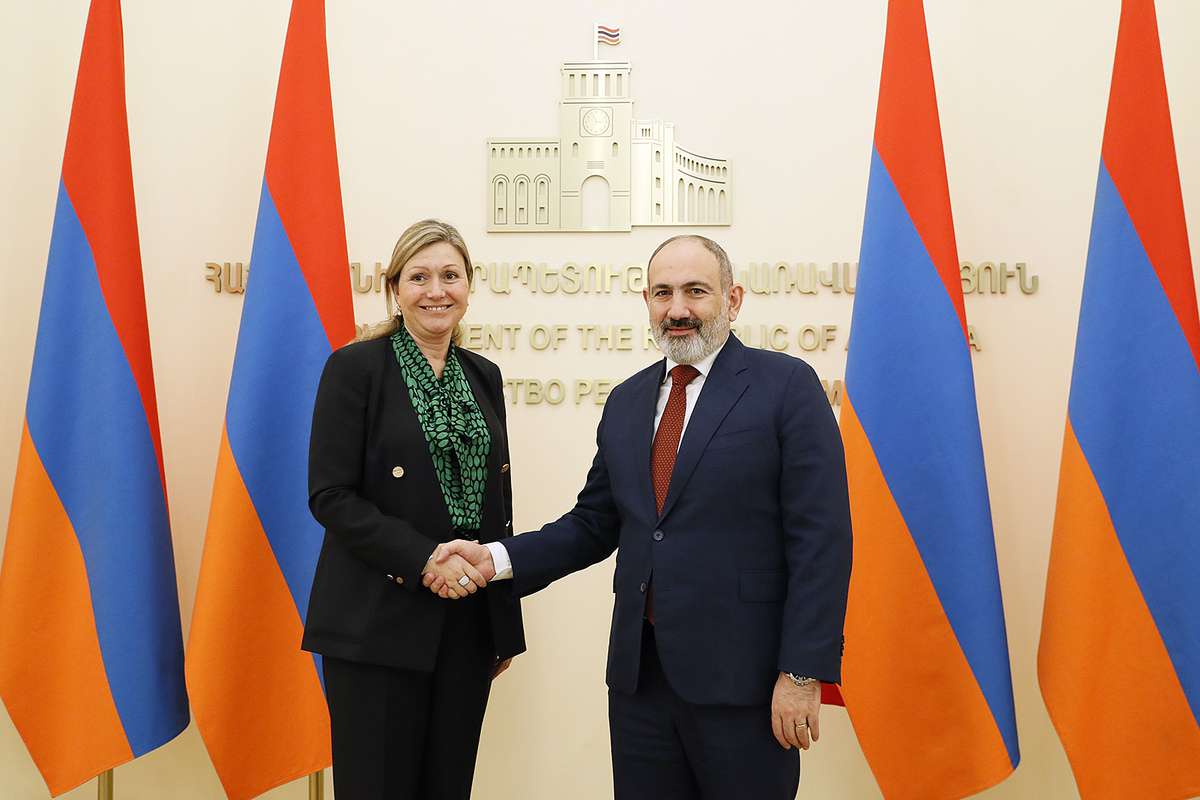 Prime Minister Nikol Pashinyan received the delegation from the Speaker of the French National Assembly, Yael Braun-Pivet. In his speech, the Prime Minister noted:
"Dear Madam President, I am glad to welcome you to the Republic of Armenia with such a representative delegation. Your visit is essential to us and has symbolic and political meanings. The visit shows the political dynamics that have been constantly expressed in new manifestations practically throughout our country's independence. I am thrilled to record that our bilateral relations, which we call unique, also find an expression equivalent to that title at all levels of the state government and local self-government.
It is essential to emphasize that it is of particular importance for us to see the response to all the problems arising and existing in our region, around our country in France, especially in the French parliamentary chambers, which is very important for us. We constantly have opportunities to applaud the French National Assembly and the Senate; if I were to list them now, it would be pretty long. I want to thank you and our parliamentary colleagues for such political will. I am sure that this political and human warmth, which has existed between Armenia and France for many years, will have new material manifestations."
President of the French National Assembly, Yael Braun-Pivet, thanked them for the warm hospitality and noted that it was a great honor for him to be in friendly Armenia. Yael Braun-Pivet mentioned the statements and resolutions adopted by the National Assembly and the Senate regarding the blocking of the Nagorno Karabakh and Lachin corridor, adding that they will continue to actively focus on the problems of Artsakh Armenians and pursue their solution.
At the meeting, reference was made to the steps taken to overcome the humanitarian crisis in Nagorno-Karabakh due to Azerbaijan's illegal blocking of the Lachin Corridor. The fact of another violation of the statement of November 9, 2020, by Azerbaijan, was stressed, and the international community's attention and adequate response to it were noted. Thoughts were also exchanged on the processes taking place in the region.
Regarding Armenian-French relations, Nikol Pashinyan and Yael Braun-Pivet emphasized the need to develop and expand cooperation in various fields. In particular, further deepening ties in the economy, tourism, education, science, and culture were emphasized. It was reported that the Marseille-Yerevan flight would start operating shortly, contributing to developing cooperation in tourism. Issues related to the expansion of the activities of the French University in Armenia were also discussed.
At the request of the guests, Prime Minister Pashinyan referred to the process of democratic and institutional reforms implemented in our country and emphasized that the rich agenda of reforms is one of the priorities of the RA government. "No event or problem should divert us from the path of reforms; our response to challenges should be asymmetrical," the Prime Minister said.
Follow us on Telegram
Similar materials