Friday, 3 February 2023
USD394.36
EUR425.22
RUB5.42
Aliyev is not interested in negotiations; political scientist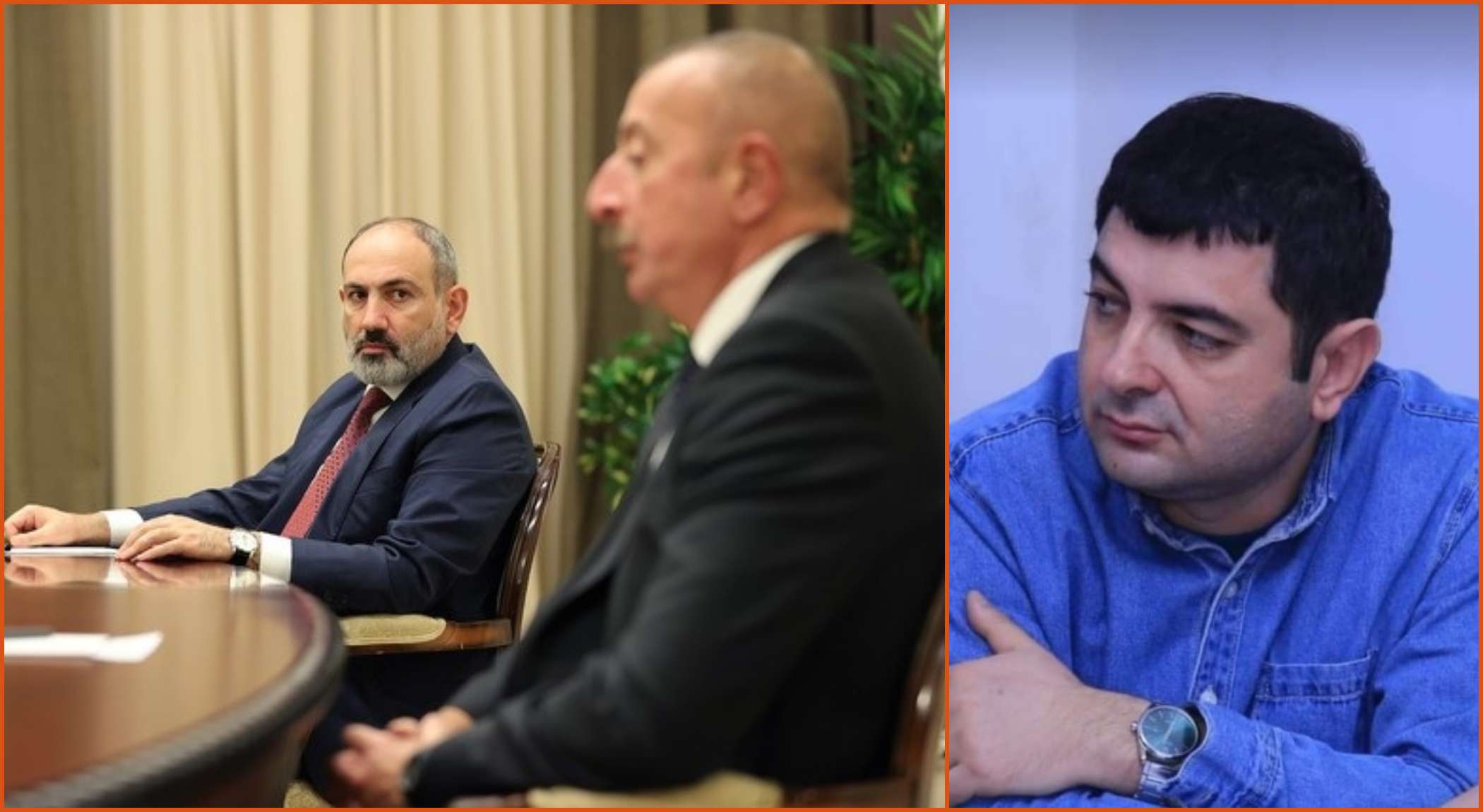 Radar Armenia talked to political scientist Davit Stepanyan about the situation in the region and especially in Nagorno Karabakh.
-Maria Zakharova, referring to the situation in the Lachin corridor during her weekly briefing, noted that it is necessary to find acceptable solutions for all parties. What does this mean, taking into account the uncompromising stance of the Azerbaijani side?
- Zakharova's statement means Russia continues to lose its position in the South Caucasus to Turkey. This statement also implies that Russia continues to try to solve the problem it created in the South Caucasus and, especially in Artsakh, at the expense of Armenia's territorial integrity. And this means that Moscow sees the solution in providing Aliyev with a "Zangezur corridor." Russia continues to try to put pressure on Armenia and connect unrelated issues. It is the Lachin Corridor, which must function without interruption according to Russia's commitments, and there is no mention of an extraterritorial corridor in any document.
- Artsakh state minister said that the expectations from Armenia were higher than they are. Is there a toolkit that Armenia still needs to use to overcome the situation?
- I cannot say what actions the Minister of Artsakh expects from Armenia, but I can say what measures Armenia still needs to implement to overcome the created situation. Armenia should make noise worldwide so that people understand what is happening in the Lachin Corridor. Making noise in the 21st century means actively covering what is happening. This means sponsoring at the level of the Foreign Ministry and inviting journalists from different countries to the Lachin Corridor, who will show the reality, after which the world will know the situation. And why not? There can be pressure on the governments to make the positions more precise. By closing the Lachin Corridor in Artsakh today, cutting off telecommunications and electricity, and making our compatriots suffer, Azerbaijan is pursuing one goal: to open the Lachin Corridor tomorrow, the next day, so that the people of Artsakh can leave their homeland. And thus, Aliyev is trying to close the Artsakh issue, the Artsakh page, just like the Nakhichevan page. And yes, we only use some of the tools we can use.
- In the current situation, do you think Baku-Stepanakert would be a direct conversation and can achieve concrete results?
- I don't think that Aliyev will go to a direct dialogue with Stepanakert because the primary goal of Azerbaijan is not the dialogue with Stepanakert but with Armenia. Azerbaijan demands several things: a "peace treaty," which will lead to Armenia's capitulation in writing because by a peace treaty, Azerbaijan and Aliyev mean an extraterritorial corridor through the territory of Armenia, they mean eight villages that must pass through them. He will not be satisfied, placing new territorial demands on Armenia. So, Aliyev can only negotiate with the people of Artsakh on one issue, how they should leave Artsakh. Aliyev is not interested in negotiations. He demands today and everything. And if we want this situation to change, we have to change our methodology and foreign policy because it is impossible to continue as we are doing today; it will not bring anything good to either Armenia or Artsakh. We need to make radical changes.
Hayk Magoyan
Follow us on Telegram
Similar materials