Friday, 3 February 2023
USD394.25
EUR422.81
RUB5.38
The leaders of the parliaments of the two countries referred to the closure of the Lachin Corridor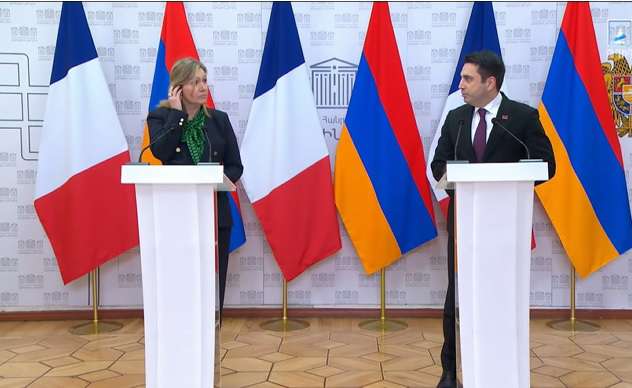 The presidents of the National Assembly of Armenia and France referred to the regional problems and the consequences of Azerbaijan's closure of the Lachin Corridor. Alain Simonyan announced this at the press conference with the head of the French Parliament, Yael Brown-Pivet.
According to him: "We discussed the current situation in our region; we discussed all the issues that have arisen in connection with the closure of the Lachin Corridor; I presented the current situation. Our French partners are well-informed and closely follow all the processes in Armenia and Artsakh around the Lachin Corridor.
I thanked my French colleague for all the initiatives on the part of France, which acted as initiators on international platforms."
Follow us on Telegram
Similar materials