"Azerbaijan can pose a problem not only with X-ray devices but also with a physical presence." political scientist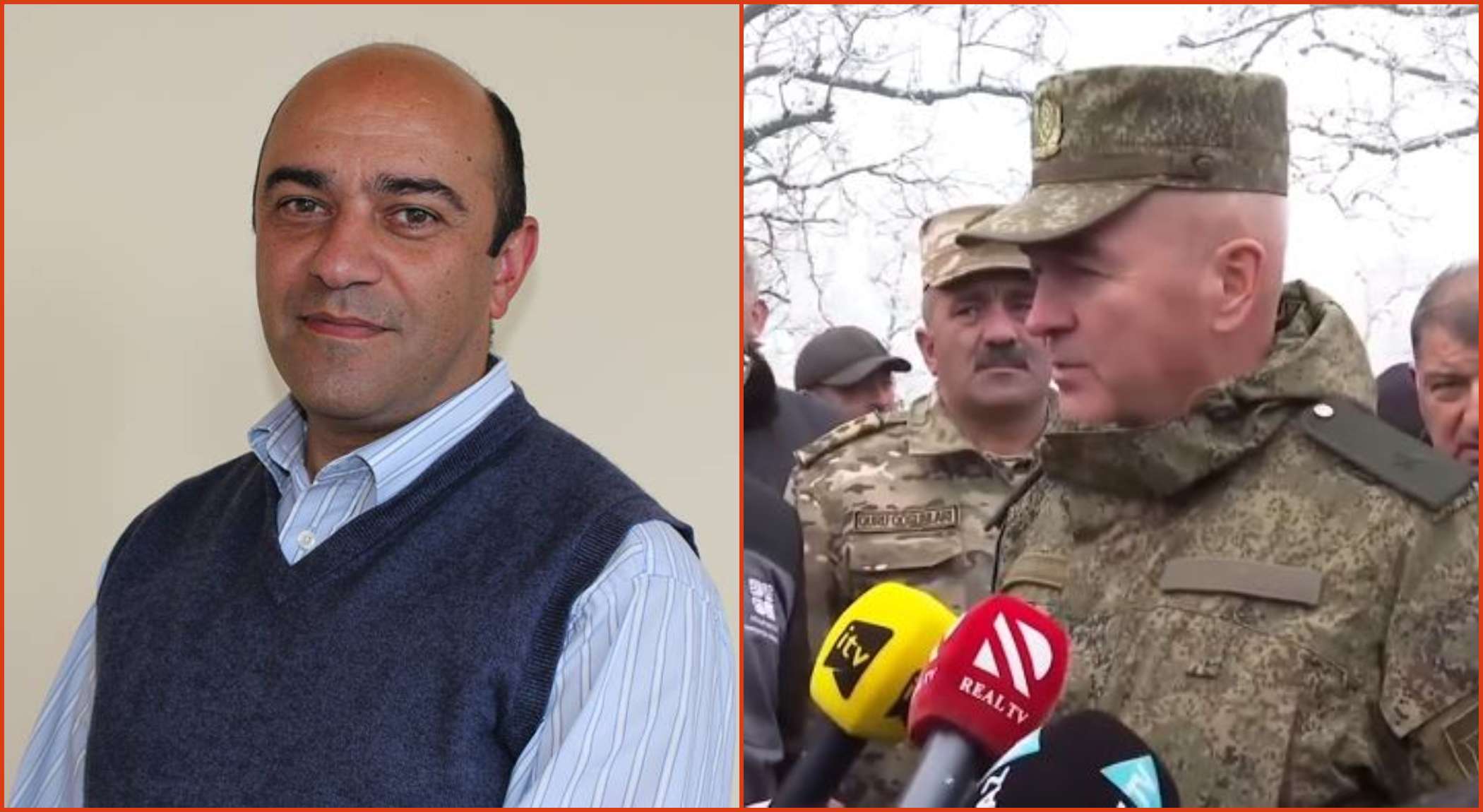 Radar Armenia's interlocutor is political scientist Saro Saroyan.
- In the message of the Council of Ministers of Artsakh, it is said that to prevent the entry of prohibited items into the area of responsibility of the peacekeeping troops, the Russian peacekeepers considered the possibility of installing an X-ray scanner at the No. 1 base of the Lachin Corridor to inspect incoming vehicles. What risks do you see there?
- First, this is a mechanism in which the Azerbaijani side should not be present, but it will be present through a technical device and can control the exit with purely technical means. But it is riskier that this may have a continuation. In the future, Azerbaijan may not only have the problem of being present with X-ray devices but also of being physically present. And if the Russian side tolerates such a phenomenon tomorrow, the next day, it can easily take the presence of Azerbaijanis.
-Are the provisions of the tripartite statement of November 9, 2020, not violated?
- Yes, this violates the tripartite declaration of November 9, 2020, because it is stated in that document that Azerbaijan should not have a presence. And being present through technical devices is also a form of existence.
- The office of the Council of Artsakh distributed the statement on the installation of X-ray devices. Are the Artsakh authorities not against their building, or do they have no other option?
- This is related to the fact that the military-political leadership of Artsakh operates under the Kremlin. And they behave as they were told and shown, and they cannot take any step beyond that. The problem of ensuring the technical presence in Lachin was only solved with the Russian-Turkish agreement. And I must mention that this agreement was made a long time ago. Now, as another Russian-Turkish creation, it is coming to life, as it has been for the last two years. Such Russian-Turkish agreements were implemented through other details related to other issues and territories.
- In this context, do you consider the meeting of a group of Azerbaijani environmentalists with the peacekeeping troop commander Volkov, as well as the fact that the journalists who came with them to cover the meeting tried to walk past the peacekeepers' checkpoint and go to Khojaly?
- Of course. In general, what is happening in Artsakh cannot occur without the consent of the Russian side. There is a document of November 9, and if something happens outside that document, it cannot happen without the Kremlin's consent.
Hayk Magoyan
Follow us on Telegram
Similar materials