Prosecutor's offices in Armenia and Lithuania will strengthen cooperation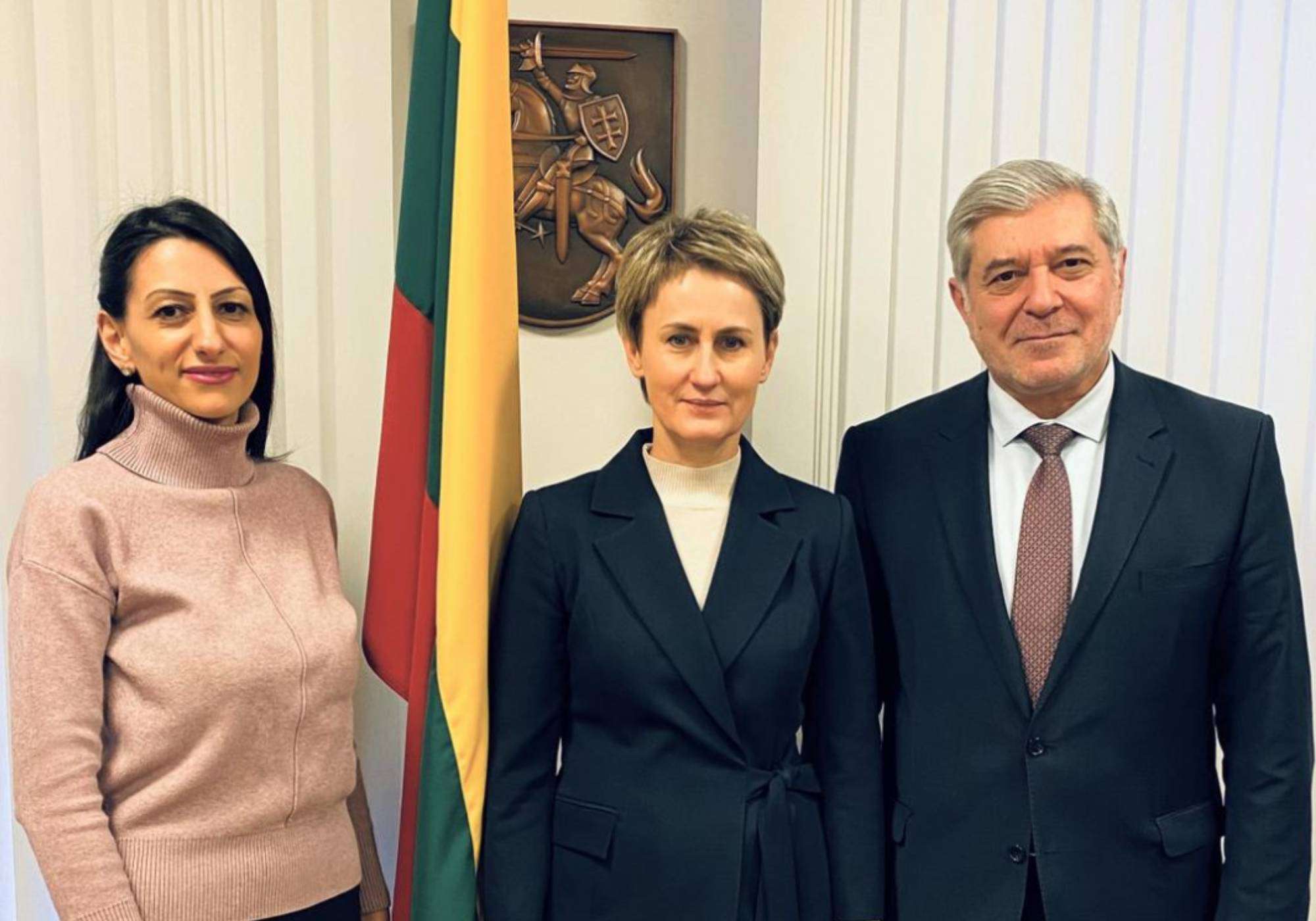 Deputy Prosecutor General Anahit Manasyan, during his working visit to the Republic of Lithuania, met with Lithuanian Prosecutor General Nida Grunskiene on November 24 and discussed a wide range of issues of mutual interest.
Ambassador Extraordinary and Plenipotentiary of the Republic of Armenia to Lithuania Hovhannes Igityan also participated in the meeting.
The Deputy Prosecutor General of Armenia and the Prosecutor General of Lithuania discussed the prospects of conducting joint courses and events aimed at the continuous education and strengthening of the behavior of the two countries' prosecutors in several directions.
Anahit Manasyan, in a conversation with his Lithuanian colleague, noted that the Prosecutor's Office of the Republic of Armenia has embarked on the development of the structure's development strategy and the process of bringing the scientific-practical and educational journal "Legality" of the Prosecutor's Office in line with international standards, emphasizing the need to study Lithuania's best practices and their practical implementation, including also through mutual visits.
I've also referred to the communication problems between the Prosecutor's Office and the Public Prosecutor's Office and the possibilities of cooperation in that direction.
At the end of the meeting, the parties reaffirmed their willingness to make necessary efforts towards close cooperation.
Follow us on Telegram
Similar materials