Thursday, 8 December 2022
USD395.39
EUR407.39
RUB5.97
The Canadian consulate reopened in Yerevan. The plan to open an embassy is underway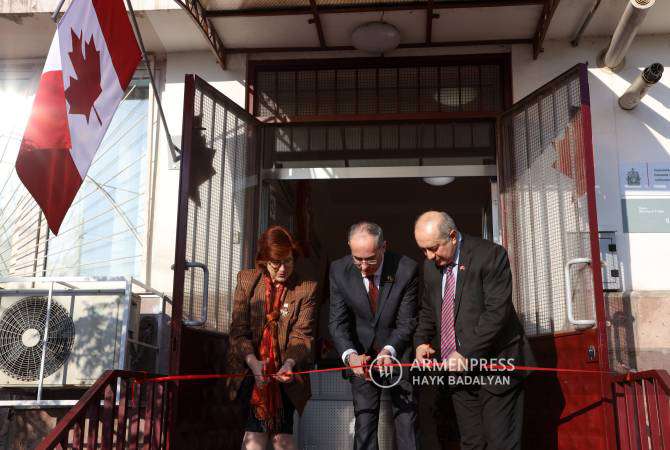 The office of the Honorary Consul of Canada has been reopened in the Nork-Marash administrative district of Yerevan. Ambassador Extraordinary and Plenipotentiary of Canada to Armenia (residence: Moscow) Alison Le Claire said at the opening ceremony that Canada had had a consulate in Armenia since 1997, the purpose of which was to assist Canadians living, studying, and traveling in Armenia. The ambassador noted that there was a gap for several years. It is noteworthy that the consulate's reopening coincided with the 30th anniversary of establishing diplomatic relations.
She also noted that Canadian Foreign Minister Melanie Jolie recently announced the opening of the Canadian embassy in Armenia, which is in progress.
Vardges Avagyan was appointed Honorary Consul of Canada in RA.
The new consulate will be open to the public in 2022, from December 15. It will offer primarily consular services to Canadians living, studying, working, and traveling in Armenia, including emergency consular assistance, passport, and citizenship services.
Similar materials