Saturday, 10 December 2022
USD395.53
EUR409.62
RUB5.98
The final goal is the transition to a new electricity market model. President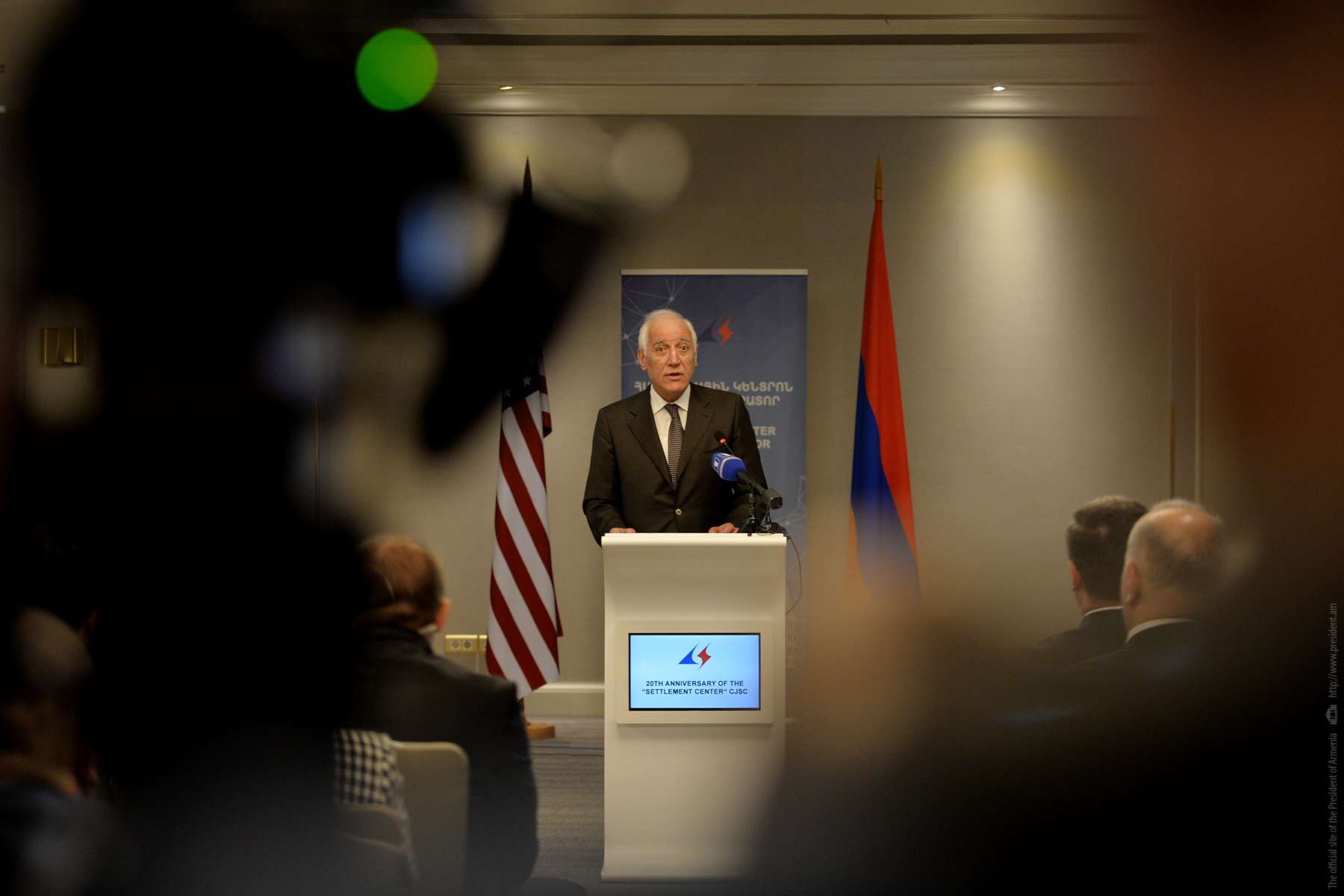 The President of the Republic, Vahagn Khachaturyan, was present today at the event dedicated to the 20th anniversary of the establishment of the "Computing Center" closed joint stock company.
The "Computing Center" carries out functions of management and operation of the wholesale electricity market and commercial accounting of electricity, providing a centralized intermediary service. It is one of the most important companies in the energy system of Armenia.
President Vahagn Khachaturyan congratulated on the occasion of the 20th anniversary of the center's foundation and made a speech of welcome, in which he specifically said:
"Besides the services provided, the center has a unique role in the electricity market.
In the modern world, the energy market of developing countries is already liberalized. Armenia is taking the first steps in this direction, taking into account the process of formation of the EAEU common energy market and the requirements of the comprehensive and extended partnership agreement of the European Union.
In this process, it is impossible to overestimate the role of the "Computing Center" because to face the current and future challenges, the center has active participation in developing the Concept of the new structure of the electricity market of Armenia and electricity trade mechanisms.
It is noted that the reforms of the electricity system in the last few years have also greatly affected the company's activities; in particular, due to the liberalization of the electricity market, the company has been assigned the role of a market operator, which requires quite complex, responsible and tense work.
The final goal of this responsible activity is the transition to a new model of the electricity market, which will be based on modern rules of electricity trading, work through the balancing of demand and supply, and define the mechanisms of responsibility of market participants during trading."
The president wished fruitful work and success to the administration and all the staff of the "Computing Center."
Similar materials