Saturday, 3 December 2022
USD394.53
EUR406.39
RUB6.03
"There are many issues, the discussion of which will bring lasting peace in the region." Pashinyan to Putin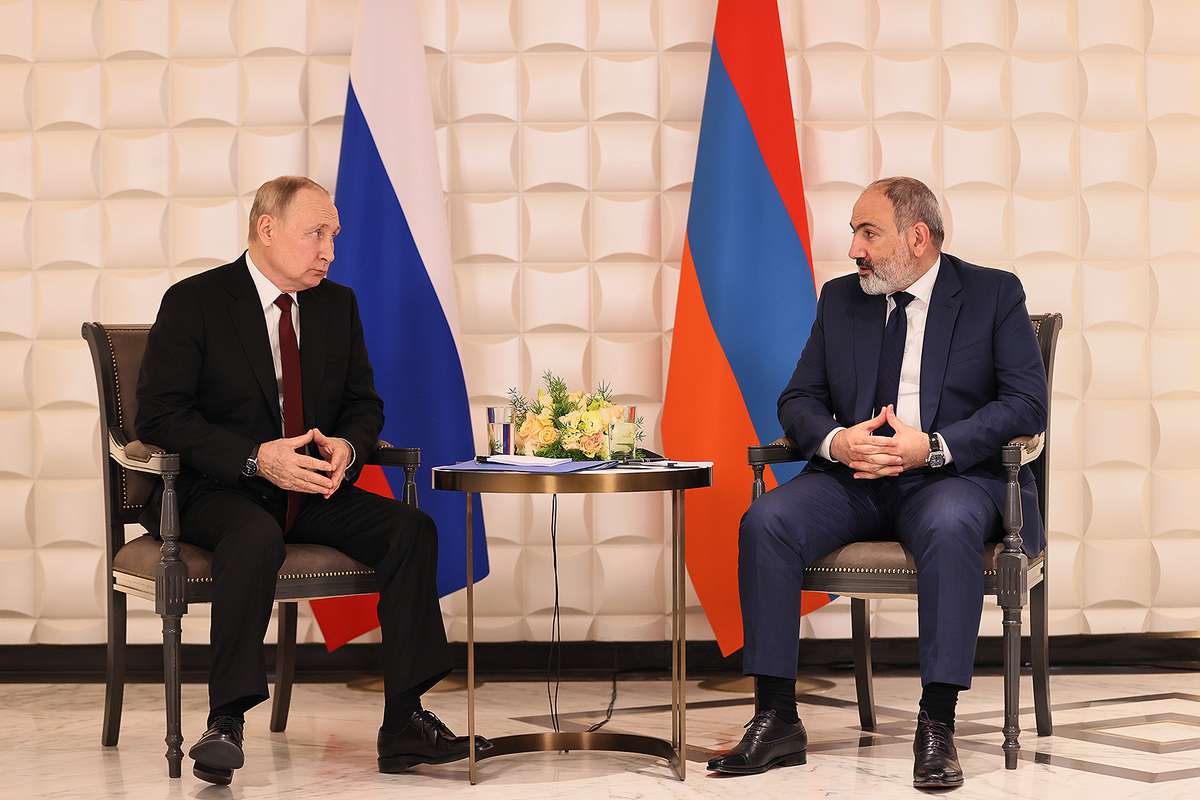 After the meeting of the CSTO Collective Security Council held in Yerevan, the appointment of the Prime Minister of the Republic of Armenia, Nikol Pashinyan, and the President of the Russian Federation, Vladimir Putin, took place.
In his speech, Prime Minister Pashinyan specifically noted:
"Dear Vladimir Vladimir, I welcome you to the Republic of Armenia, our capital. Today we held a session of the CSTO Collective Security Council; of course, we have yet to reach a consensus on all issues, and 15 out of 17 decisions were adopted.
I hope that in this format, we will discuss the agenda of our bilateral relations, which is complete. It should be noted that our bilateral economic ties are developing rapidly. I noticed that exports from Armenia to the Russian Federation increased by 80 percent this year. Of course, it is connected with some changes in logistics chains, but it is a fact that creates new opportunities for economic cooperation.
Of course, we have already discussed and will discuss regional and security issues today. There are many issues; at the meeting of the APC, I talked about the maintenance of the agreements reached by tripartite statements, which we accepted with your help and mediation with the President of Azerbaijan. These are critical issues, which we should discuss, and the agenda, which we hope will bring long-lasting peace in our region."
In his turn, Vladimir Putin said:
"Dear Nikol Vladimir, first of all, I would like to thank you for the invitation and congratulations on the end of the successful chairmanship of the CSTO. Indeed, Armenia carried out that work at a very high level, actively. Of course, it is rare to talk about all issues, but the result was generally very intensive and helpful.
You also highlighted our bilateral relations, which are undoubtedly considered alliances, have deep ancient roots; often, there is no need to go into history; it is already clear to us what it is and what significance it has for our bilateral relations.
As for today, if the turnover increased by 12 percent last year, in the nine months of the current year, it has already increased by 67 percent. Yes, it's based on today's features, but it will undoubtedly be the future's foundation. There is no doubt here.
When we met, we came by car, discussed regional issues, including issues related to regulation in the region, and unblocking transport infrastructure. I am thrilled that there is an opportunity to hold a bilateral meeting within the framework of today's events. Thank you for the invitation."
Similar materials