Monday, 5 December 2022
USD394.69
EUR409.81
RUB6.02
The joint session of CSTO Foreign Ministers, Defense Ministers, and Secretaries of the Security Councils have started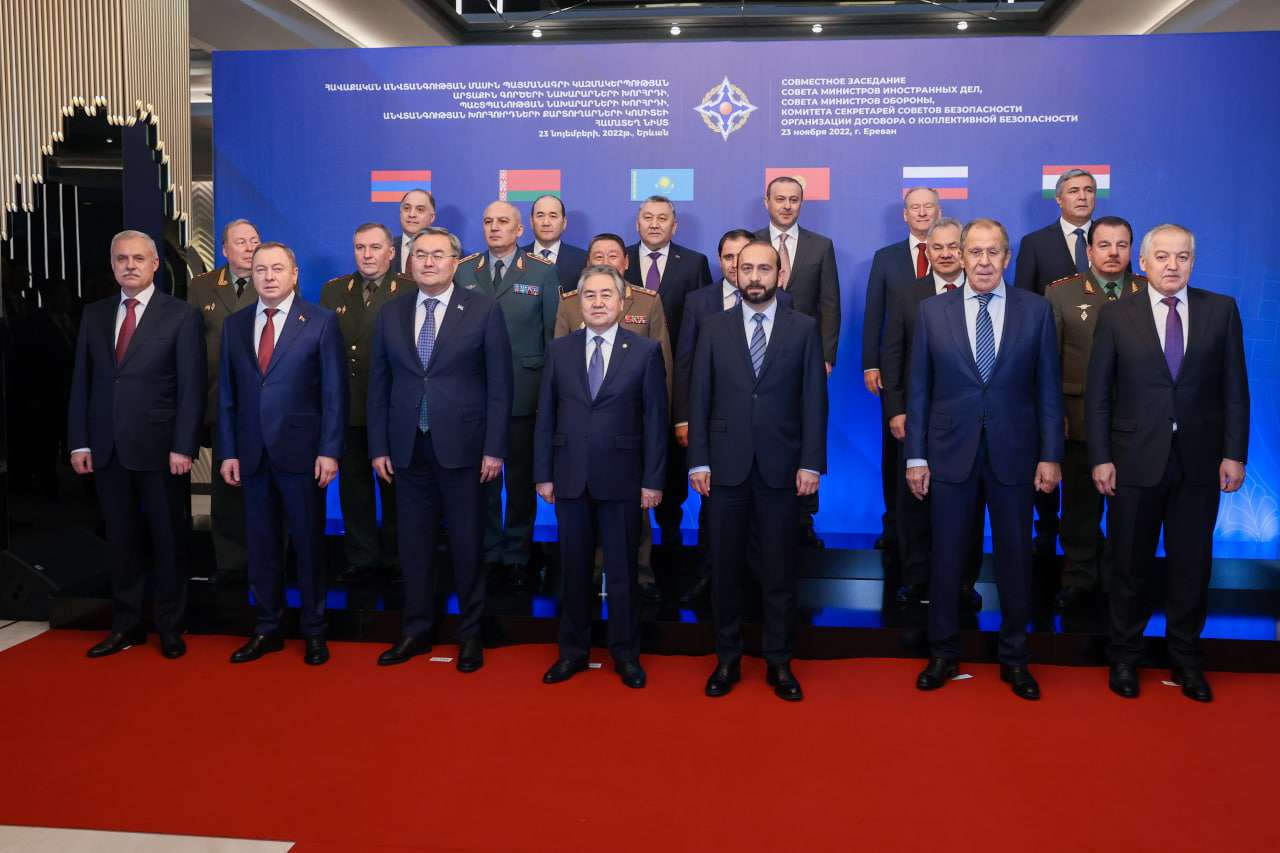 The joint session of the CSTO Foreign Ministers, Defense Ministers, and Security Council Secretaries has started in Yerevan. RA Foreign Minister Ararat Mirzoyan welcomed them.
Before the Council of Foreign Ministers meetings of the CSTO member states, the Council of Defense Ministers, and the Committee of Secretaries of the Security Councils, the traditional photo ceremony took place.
Later, the session of the CSTO Collective Security Council will be held under the chairmanship of RA Prime Minister Nikol Pashinyan.
Similar materials