Friday, 9 December 2022
USD395.50
EUR409.81
RUB5.99
An extraordinary session in the format of the Council of Foreign Ministers of the CSTO has started in Yerevan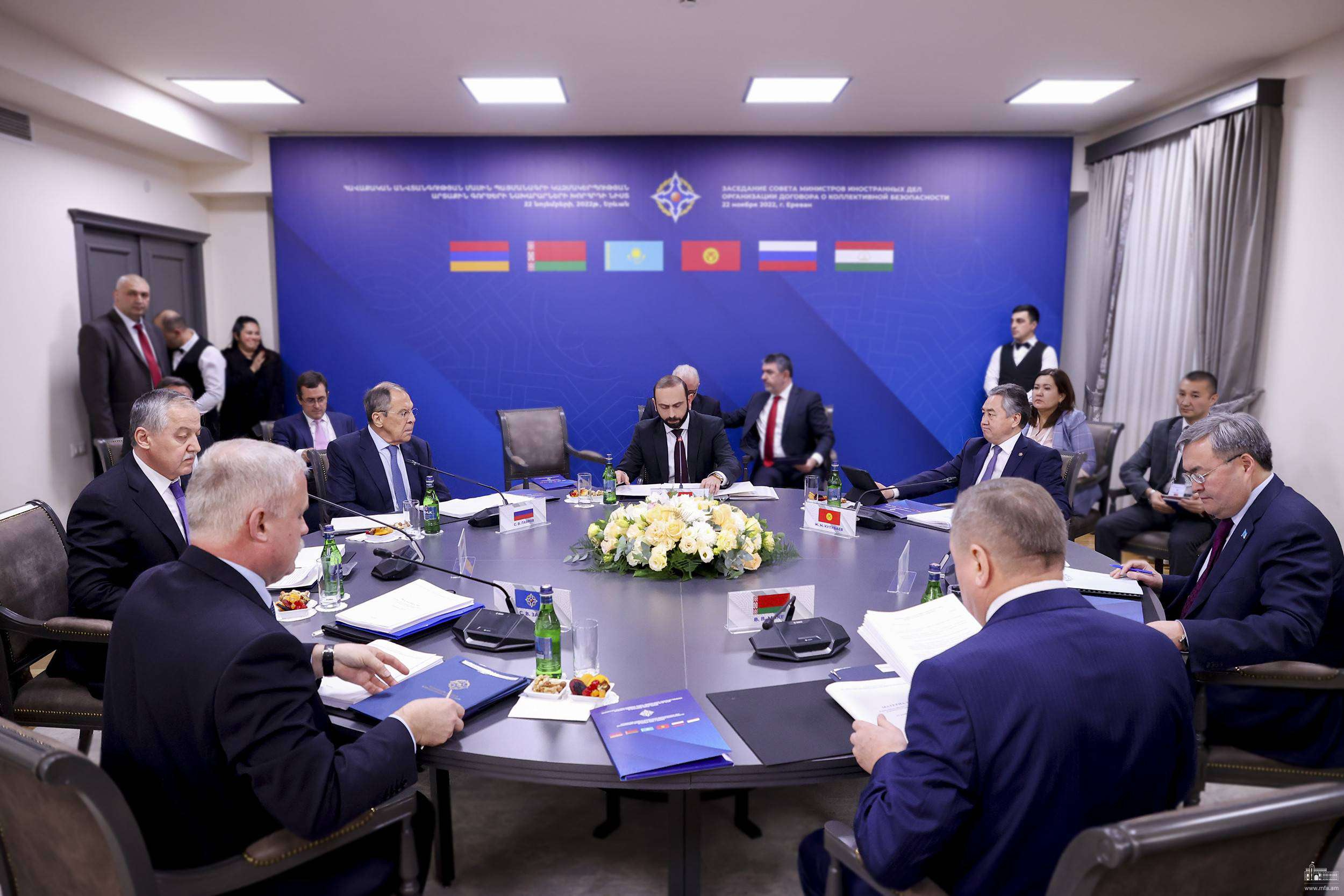 RA Minister of Foreign Affairs Ararat Mirzoyan made an opening speech during the extraordinary session of the Council of Ministers of Foreign Affairs of the CSTO.
"Dear colleagues, I welcome you to Yerevan, in the Ministry of Foreign Affairs building. Nice to see you all.
Today we are holding a meeting of foreign ministers, and tomorrow, in the existing format, another joint meeting of the CSTO Council of Foreign Ministers, the Council of Defense Ministers, and the Committee of Secretaries of the Security Councils will take place. We will discuss many important issues essential for our countries and, in general, CSTO.
This meeting is also important because it is the first in the current format after Azerbaijan's aggression against the sovereignty and territorial integrity of the Republic of Armenia in September of this year. On our agenda are about two dozen documents related to foreign policy coordination, military-political cooperation, new threats and challenges, and, of course, the situation in the South Caucasus.
Most of the projects and issues have already been agreed upon. Yesterday and today, the Conciliation Commission worked under Stanislav Zas. I hope we have a fruitful exchange of ideas, and I propose to start the work. Thank you."
Similar materials