Monday, 5 December 2022
USD394.81
EUR410.36
RUB6.04
Suren Papikyan presented the situation created by Azerbaijani aggression to Kazakhstan's Minister of Defense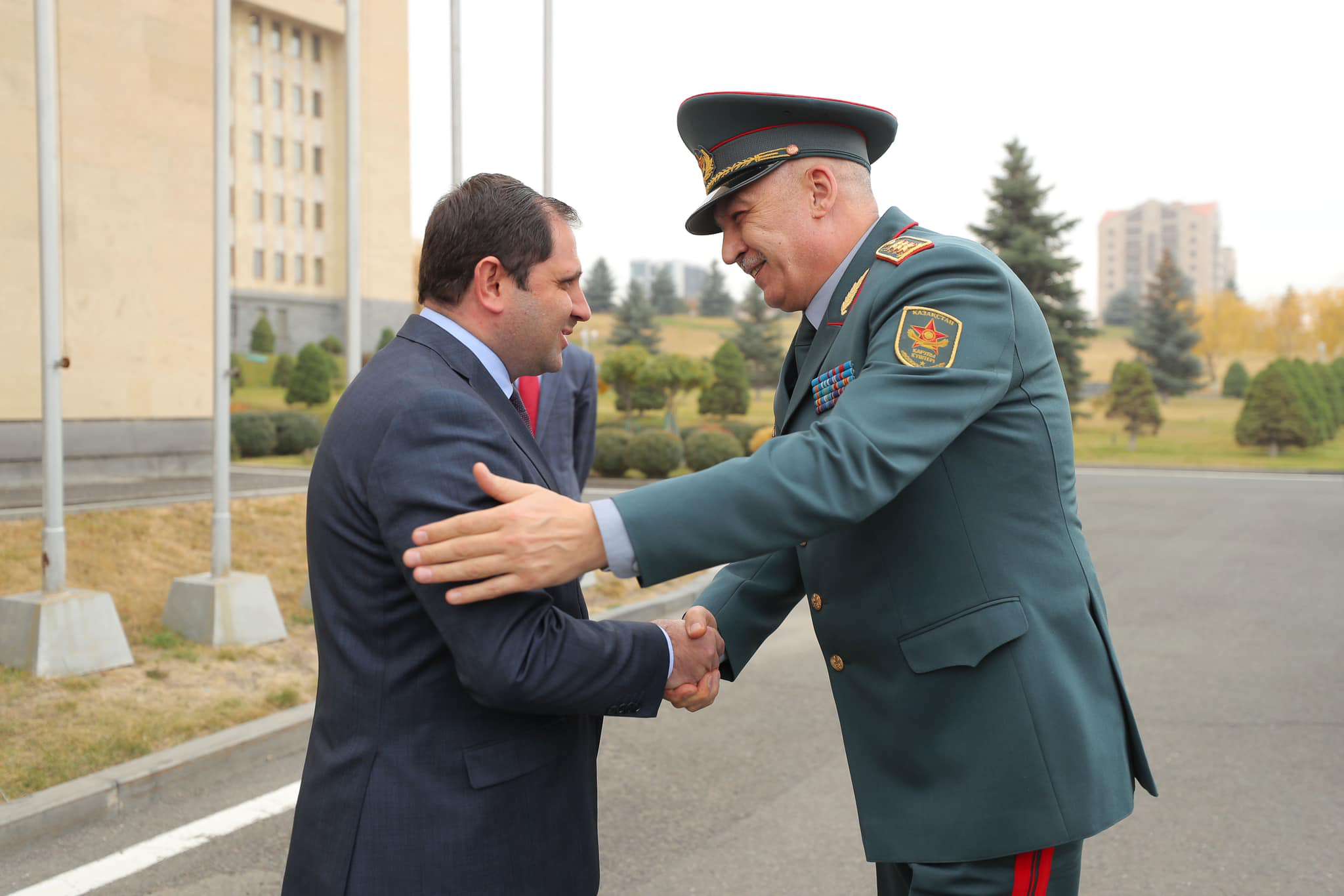 Suren Papikyan, Minister of Defense of the Republic of Armenia, received a delegation led by Colonel-General Ruslan Zhaksilikov, Minister of Defense of the Republic of Kazakhstan, in the administrative complex of the Ministry of Defense on November 22.
The interlocutors, greeting each other and appreciating the current level of Armenian-Kazakh bilateral relations, reflected on the possibilities of development and expansion of bilateral defense cooperation.
Minister of Defense Suren Papikyan presented the situation created due to the latest Azerbaijani military aggression. Several issues related to regional security were discussed.
The Ministers of Defense exchanged views on the course of reforms in the Armenian and Kazakh armies.
At the end of the meeting, Ruslan Zhaksilikov invited his colleague Suren Papikyan to the Republic of Kazakhstan.
Similar materials