Friday, 9 December 2022
USD395.50
EUR409.81
RUB5.99
We will not receive political and diplomatic support from CSTO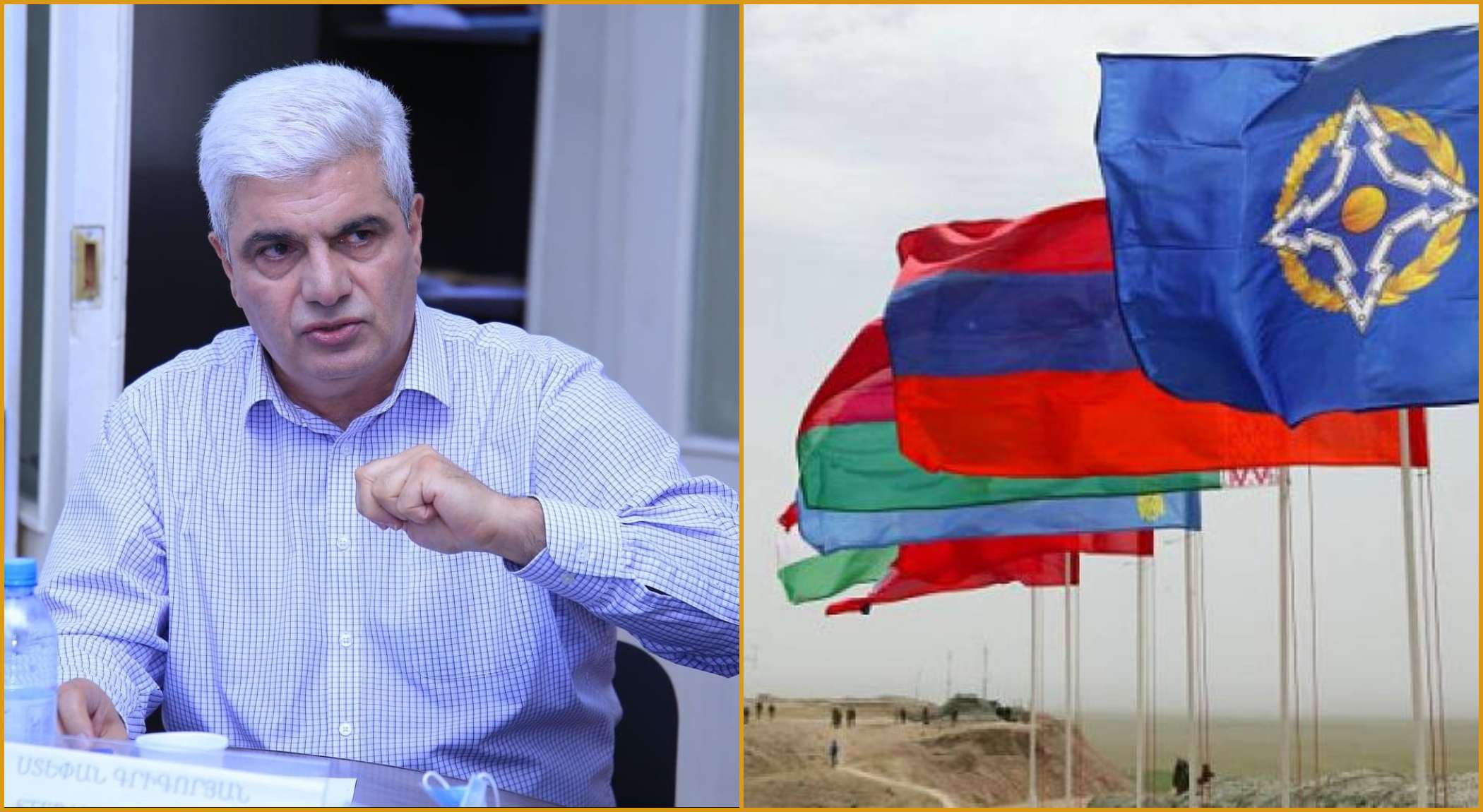 Radar Armenia's interlocutor is political scientist Stepan Grigoryan.
- Russian President Vladimir Putin will arrive in Armenia tomorrow. What is the political significance of this visit, and will it have an impact on the regional situation?
- The main purpose of the Russian President's visit is the CSTO summit. Now Armenia is a member of the CSTO and chairs it. And it is clear that there should be a summary summit in Armenia. And what the results will be, it is difficult to say, because the main question of Armenia is: does the CSTO consider the aggression of Azerbaijan on September 13 as aggression, that the Azerbaijani armed forces entered the sovereign territory of Armenia?
- As you mentioned, a meeting of the CSTO Collective Security Council is planned for November 23 in Yerevan. The issue of joint assistance to Armenia will be discussed. In his speeches, the RA Prime Minister stated what Armenia's expectations are from that session. According to you, to what extent will those expectations be met?
- Prime Minister of Armenia a few weeks ago, when Nikol Pashinyan raised this issue at the extraordinary online session of the CSTO, and it is very clear that Armenia will raise this issue again. And CSTO must give an answer. But I do not hope that the organization will criticize Azerbaijan because the interests of the CSTO member states do not coincide with the interests of Armenia. They work more actively with Azerbaijan and Turkey. It is certain that they will not support us, and there is no doubt here. But it should be noted that the issue of joint assistance to Armenia is on the agenda. And they should discuss what they can do to support Armenia. It is not specified with what questions, for what reasons they should help. It is difficult to say what they mean when they put that issue on the agenda. It is again difficult to say what support we are talking about: humanitarian, military or other. They will be clarified on the spot. But we will definitely not get political and diplomatic support.
- Will it be a declarative statement or more substantive?
- Yes, there will be a declaration statement. In the end, the CSTO should adopt a statement. He should accept any resolution. Let's say that the CSTO continues to work, develop its peacekeeping forces, or it will be about institutional development or that it should carry out anti-terrorist activities. But a statement that will clearly state that Azerbaijan has carried out aggression against Armenia, that will state that Azerbaijani troops have invaded the territory of Armenia, is clearly not going to happen.
- If the expectations of the Armenian side are not met, how appropriate do you consider the talks about staying in the CSTO and how probable do you think it is?
- That question should be answered by the government. As an expert, I have always said that you should think, because when CSTO considers Azerbaijani aggression as a cross-border conflict, it legitimizes that aggression. Therefore, one should think whether to remain a part of that organization or not. Maybe we should withdraw, maybe we should freeze cooperation. The decision should be made by the government, because it is aware of what is happening.
- And don't you see risks if Armenia freezes CSTO membership?
- There is a risk in any matter. Staying in the CSTO is a risk, leaving it is also a risk. The government should calculate what are the risks and what are the positives for us. This is very difficult to say. I would not dare to take such a responsibility on myself so easily. In general, yes, our interests in the CSTO do not coincide with the interests of other member countries. If we look at it logically, we should leave, but other circumstances arise. And since the government is aware of these circumstances, it must make a decision.
Hayk Magoyan
Similar materials