Monday, 5 December 2022
USD394.69
EUR409.81
RUB6.02
Armenia and Lebanon will deepen cooperation in various fields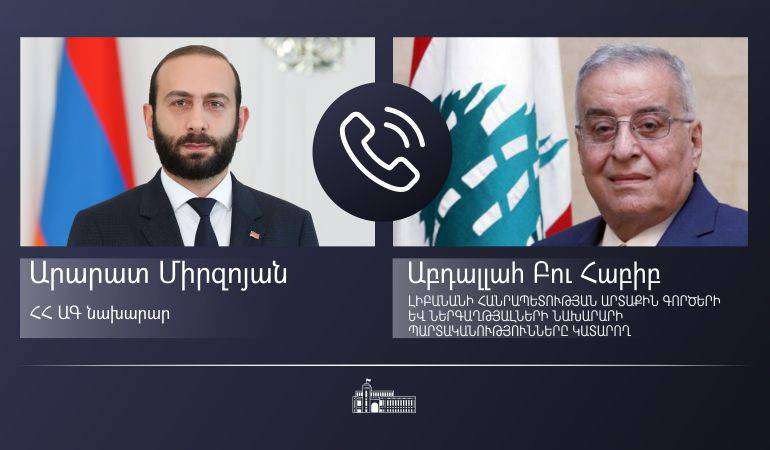 On November 21, the Minister of Foreign Affairs of the Republic of Armenia, Ararat Mirzoyan, had a telephone conversation with Abdallah Bou Habib, the acting Minister of Foreign Affairs and Immigrants of the Republic of Lebanon.
RA Foreign Minister congratulated his colleague on the upcoming national holiday of Lebanon, wishing prosperity and peace to the fraternal people of Lebanon. The interlocutors noted with satisfaction that the Armenian-Lebanese relations are based on mutual trust and the centuries-old friendship between the two people.
Both sides have expressed their willingness to deepen effective cooperation established in various fields.
Similar materials