Tuesday, 6 December 2022
USD394.69
EUR409.81
RUB6.02
Arsen Torosyan stressed the need to extend the term of the EU observation mission in the conversation with Lopata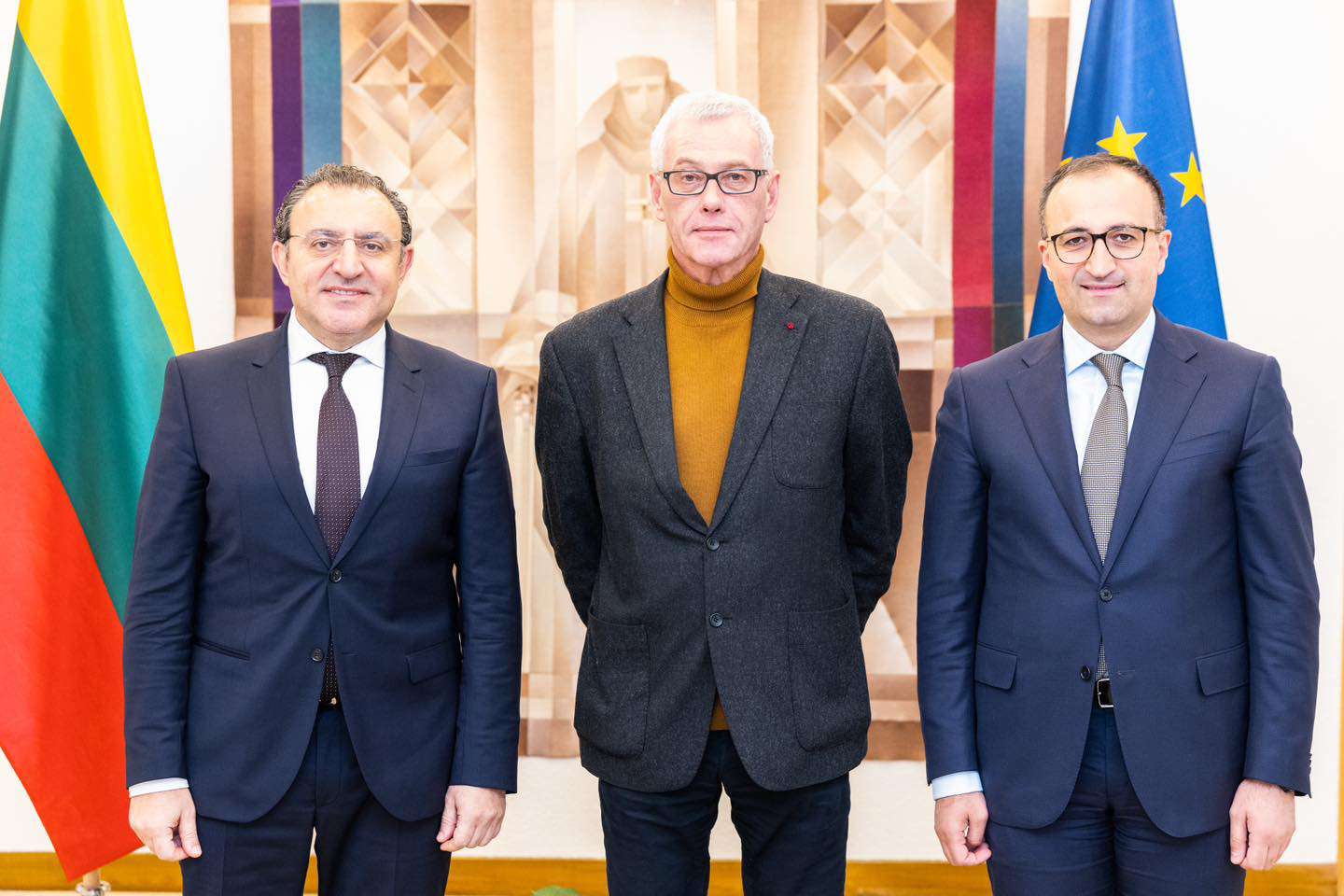 Arsen Torosyan, deputy of the NA "Civil Contract" faction, wrote on his Facebook page.
"During my visit to Vilnius, I had meetings with Raimundas Lopata, the head of the Lithuania-Armenia friendship group of the Lithuanian Parliament, and Zhigamantas Pavilion, the chairman of the Foreign Relations Committee.

During the meetings, we talked about the high level of Armenian-Lithuanian relations and the need to deepen them in the future.
We also discussed the importance of deepening relations with the European Union and taking practical steps.
The security situation in our region was also addressed.

I thanked Raimundas Lopata, head of the Lithuania-Armenia friendship group, for the statement condemning the aggression carried out by Azerbaijan on September 12-14 against the sovereign territory of Armenia.

I drew the attention of my colleagues to the EU observation mission on the Armenian-Azerbaijani border as a newly introduced important regional security mechanism. I emphasized that there is a need to extend the terms of its development, which will bring stability to the region for a longer time so that it is possible to achieve long-term peace between the two countries.

P.S. apart from the official meetings, I also had an informal meeting with the former Minister of Health of Lithuania, now a member of the Seimas, Aurelius Veriga, to whom I especially thanked for the excellent assistance provided to our country during the first wave of covid, when a group of Lithuanian medical workers came to the aid of Armenian medical workers during the most challenging period for us. ".
Similar materials