Monday, 5 December 2022
USD394.69
EUR409.81
RUB6.02
Ararat Mirzoyan presented the consequences of the latest Azerbaijani aggression to the Bulgarian Foreign Minister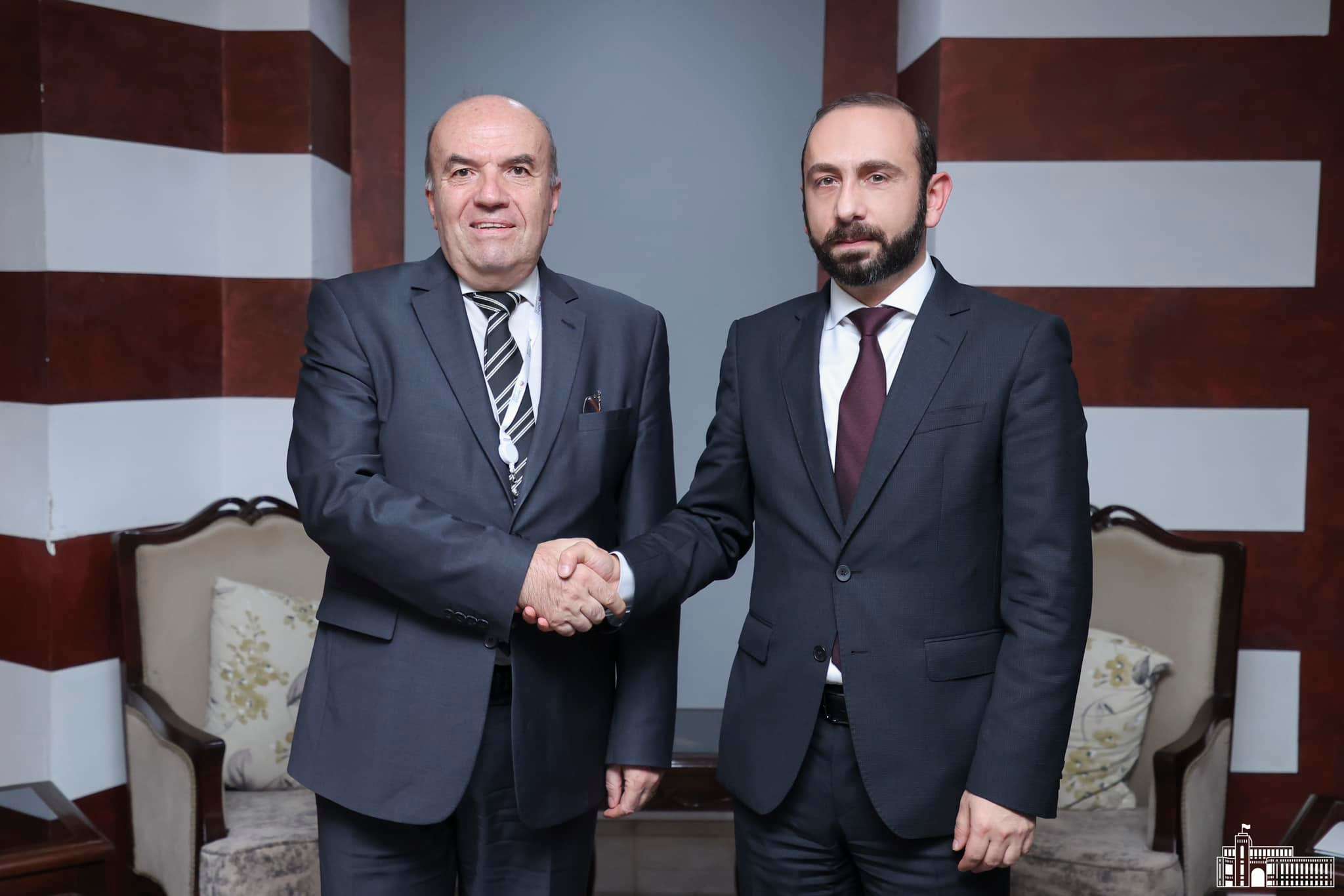 Within the framework of the 43rd session of the Francophonie Ministerial Forum, Armenian Foreign Minister Ararat Mirzoyan had a meeting with Bulgarian Foreign Minister Nikolay Milkov.
Ararat Mirzoyan and Nikolai Milkov appreciated the level of Armenian-Bulgarian relations based on historical ties and shared values ​​and expressed readiness to develop bilateral multi-sectoral cooperation further. In this regard, the regular holding of high-level official mutual visits was emphasized.
The Foreign Ministers also emphasized the expansion of cooperation within the framework of international organizations, further deepening the effective collaboration between the two countries established within the International Organization of La Francophonie framework.
Regional security and stability issues were also discussed during the meeting. Ararat Mirzoyan presented to the interlocutor the situation in the South Caucasus and the consequences of the latest Azerbaijani aggression against Armenia's sovereignty and territorial integrity.
Similar materials