Thursday, 8 December 2022
USD395.39
EUR407.39
RUB5.97
Ararat Mirzoyan summarized the RA presidency in La Francophonie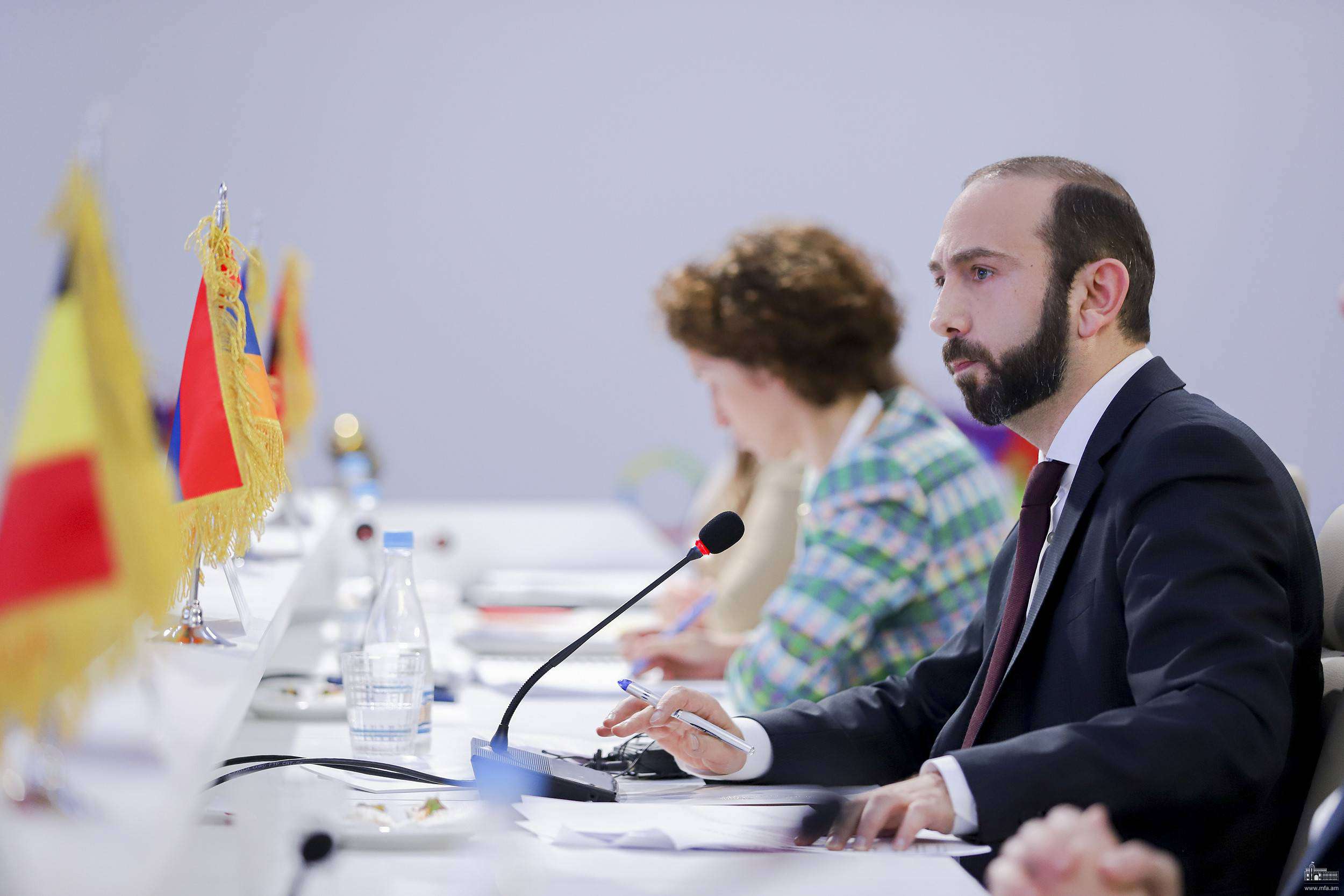 On November 18, within the framework of the 43rd session of La Francophonie held in Djerba, Tunisia, RA Foreign Minister Ararat Mirzoyan summarized the implementation of the commitments undertaken by the member-states at the 2018 Yerevan Summit and Armenia's presidency of the Organization over the past four years. As a result of the Yerevan Summit, in addition to the Yerevan Declaration, six resolutions were adopted on crisis, post-crisis, and peace-building situations in the French-speaking world, the 25th anniversary of the Paris Principles, citizenship and human rights education, neglected tropical diseases, cultural participation, knowledge transfer and promotion of research.
Ararat Mirzoyan emphasized that the key provisions and commitments of the Yerevan Declaration adopted as a result of the Yerevan Summit were based on the idea of ​​"Living Together," anchored on humanitarian values, francophone solidarity, and respecting linguistic and cultural diversity. Over the past years, the spread of intolerance, hate speech, and discriminatory phenomena have shown how important it is to create a just society and promote tolerance and cultural diversity.
The Minister of Foreign Affairs of the Republic of Armenia noted that during the past four years, peace, democracy, protection of human rights, good governance, and commitments to live together have been at the center of the attention of Francophonie more than ever. With the support of the FMC and the involvement of national human rights institutions, the member countries had the opportunity to implement several measures to promote peace and democracy and protect human rights.
Minister Mirzoyan highlighted the efforts made by the International Organization of Francophonie to strengthen peace in the Francophone world, consistent work with international and regional partners in the direction of crisis prevention and conflict management, as well as preventive diplomacy and mediation, guided by the ideas of collective Francophone solidarity.
The Armenian side welcomed the "French Language, Cultural and Linguistic Diversity" project carried out within the framework of strengthening linguistic and cultural diversity in the Francophone area; the "French in International Relations" program aimed at promoting the use of French in international relations, as well as the adoption of the declaration on the French language in Djerba.
Ararat Mirzoyan also referred to the role of youth in preventing conflicts, sustainable development, the environment, equality between women and men, and the work done to avoid manifestations of radicalization and extremism.
Similar materials