Tuesday, 6 December 2022
USD394.69
EUR409.81
RUB6.02
They will contribute to the rapid implementation of agreements reached in the security sector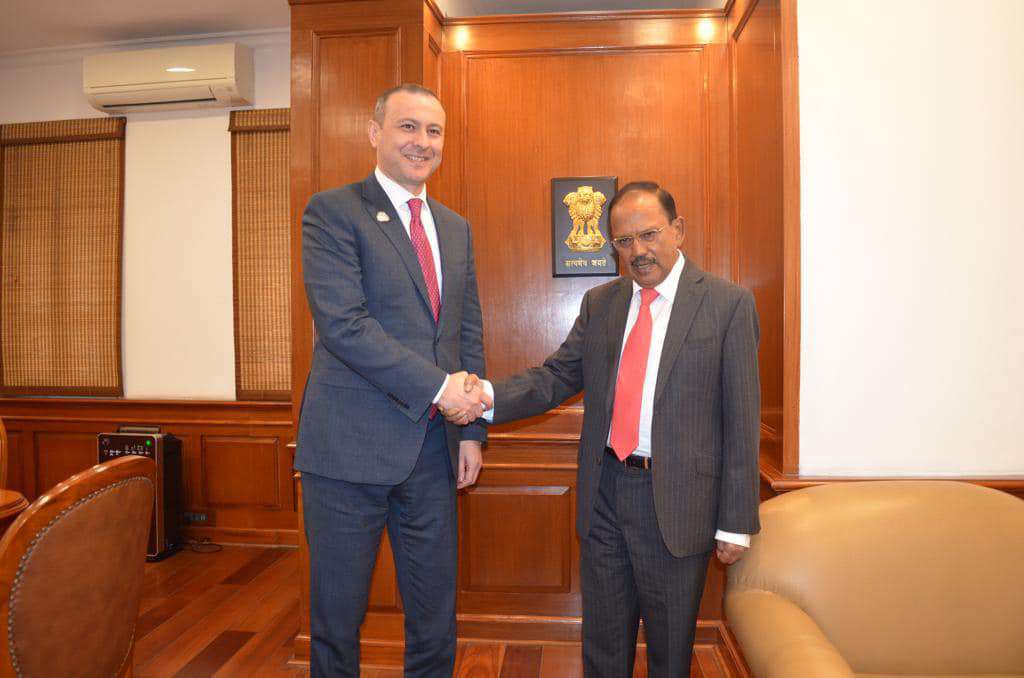 Armen Grigoryan, Secretary of the RA Council of Ministers, met today with Ajit Doval, National Security Adviser of Indian Prime Minister Narendra Modi.
"The head of India's foreign intelligence service, Samant Goel, was also present at the meeting. With satisfaction, we emphasized the importance of high-level bilateral visits between Armenia and India and welcomed the bilateral development cooperation in the field of security.
We have agreed with our colleagues to contribute to the quick implementation of the agreements reached in the field of security," Armen Grigoryan informed in a Facebook post.
Similar materials