Monday, 5 December 2022
USD394.69
EUR409.81
RUB6.02
Mher Grigoryan emphasized the importance of the resolution adopted by the French Senate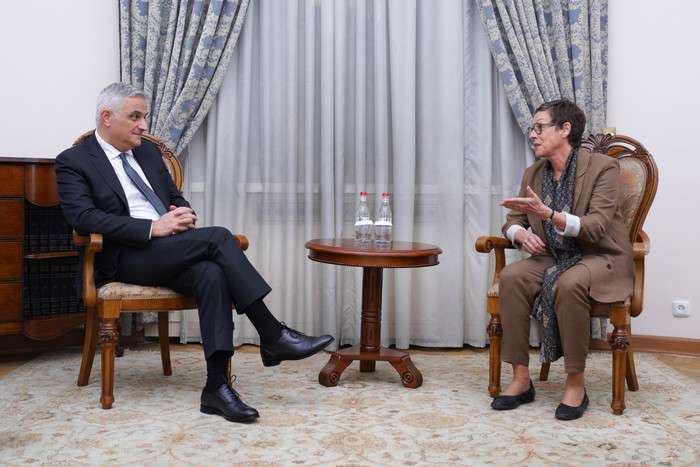 Deputy Prime Minister Mher Grigoryan welcomed a delegation led by Cyril Belier, director of the French Development Agency's (DFG) Eastern Europe, Middle East, and Asia Department. Anne Luyot, the French Ambassador to Armenia, was also present at the meeting.
At the beginning of the meeting, the Deputy Prime Minister took the opportunity to thank his friend France for the resolution adopted by the Senate and emphasized its importance. Mher Grigoryan also highly appreciated the budget support program "Fiscal stability and development of financial markets" signed today by the French Development Agency and the Asian Development Bank, stressing the importance of introducing the right business culture in Armenia in addition to financial support.
They also talked about the possibilities of cooperation with the GFG within the framework of the projects to be implemented under the Economic and Investment Plan of the European Union. During the meeting, the interlocutors also referred to the prospects of expanding cooperation, taking into account the importance of opening an office in Armenia by the FFG in the near future.
Similar materials