Thursday, 8 December 2022
USD395.39
EUR407.39
RUB5.97
The Prime Minister presented the processes in the Caucasus to the former President of Switzerland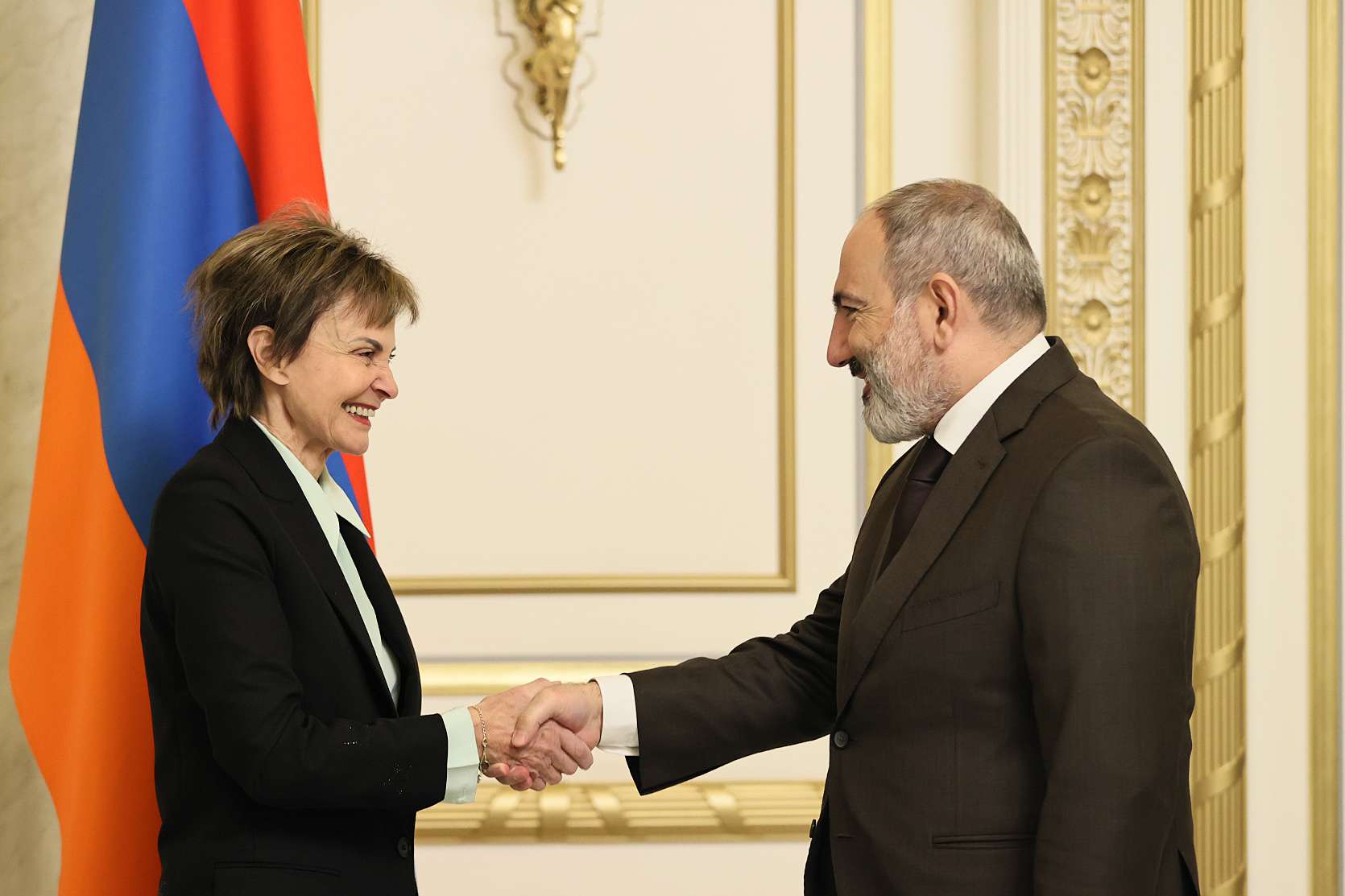 Prime Minister Nikol Pashinyan hosted the former president of the Swiss Confederation, Micheline Calmy-Rey.
The interlocutors exchanged ideas on the processes taking place in the South Caucasus.
The Prime Minister referred to the positions of the Armenian side related to the Nagorno-Karabakh problem, Armenian-Azerbaijani, and the settlement of Armenian-Turkish relations.
The implementation of consistent steps toward strengthening regional stability and security was highlighted.
Similar materials