Saturday, 10 December 2022
USD395.53
EUR409.62
RUB5.98
Armenia considers it suitable to have a diplomatic representation of Cyprus in Armenia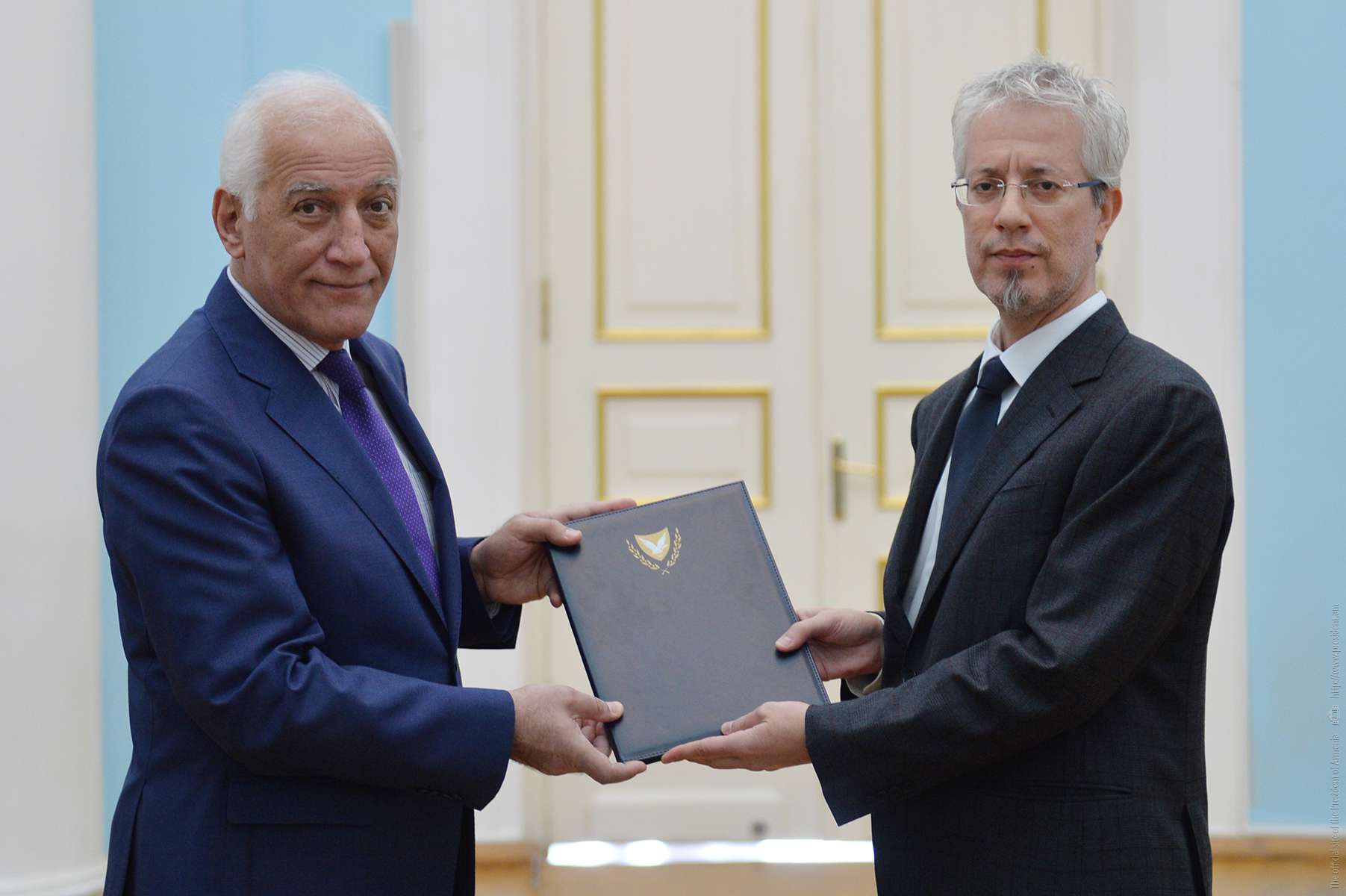 The newly appointed Ambassador of the Republic of Cyprus, Kypros Yorgalis (residence: Moscow), presented his credentials to the President of the Republic, Vahagn Khachaturyan. Congratulating the ambassador, President Khachaturyan expressed hope that the diplomatic experience of Ambassador Yorgalis will contribute to the further rapprochement of Armenian-Cypriot relations and the development of multi-layered interaction.
The President specifically noted: "In fact, we have a lot to do with each other because only through a united struggle can we overcome the Azerbaijani-Turkish plans, and most importantly, we do not have differences as two countries; on the contrary, I think we should further develop and integrate."
Regarding the directions of possible cooperation, the President of the Republic said that Armenia is ready for multi-layered interaction with Cyprus. In t, his regard, it is best to have a diplomatic representation of Cyprus in Armenia. During the conversation, the possibility of meeting Armenia-Greece-Cyprus in a tripartite format in Yerevan and the importance of such meetings were discussed on both sides.
Similar materials