Friday, 9 December 2022
USD395.50
EUR409.81
RUB5.99
Armenian-Cypriot interstate relations were evaluated as excellent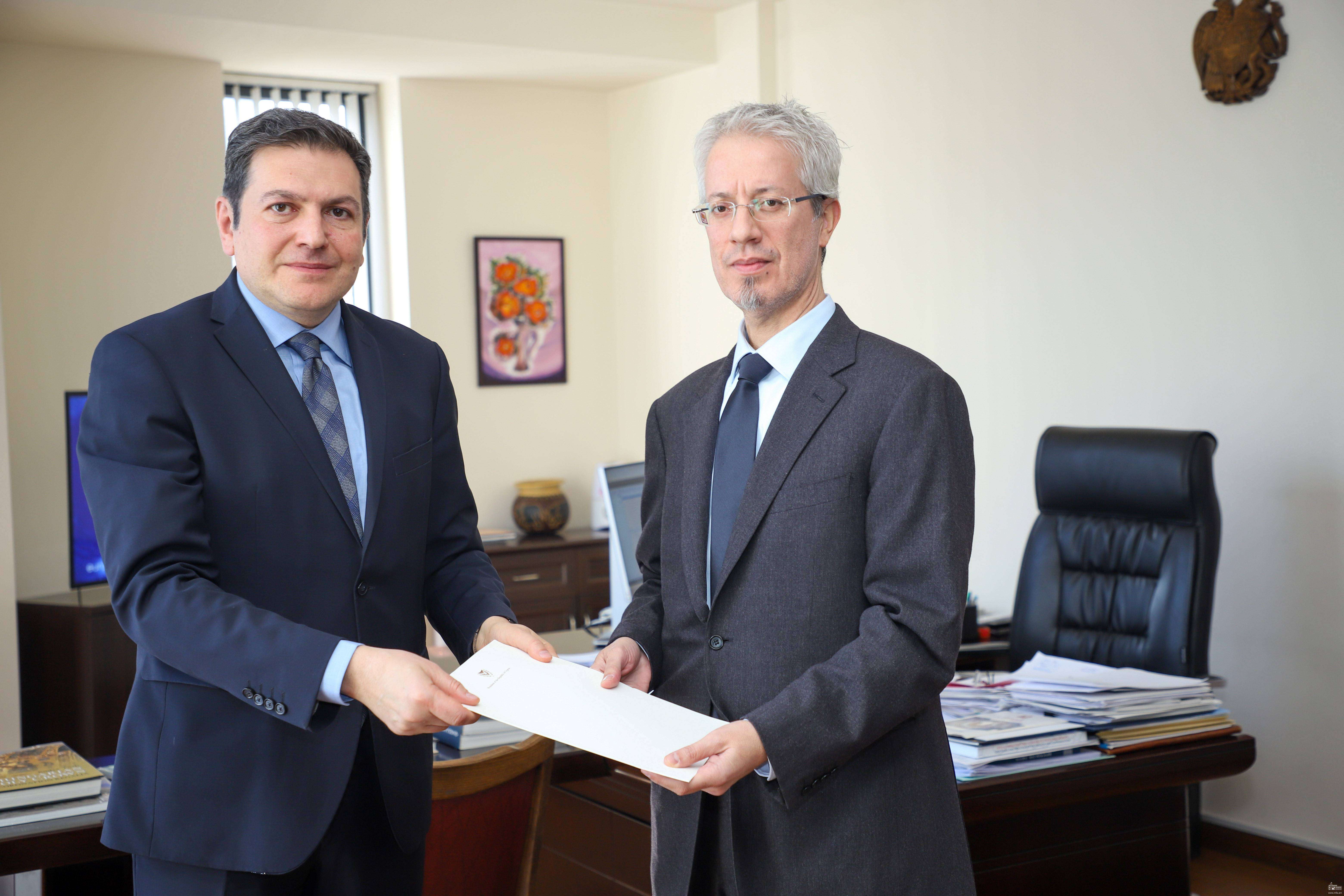 On November 14, Deputy Foreign Minister Paruyr Hovhannisyan received the newly appointed Ambassador of the Republic of Cyprus, Kypros Yorgalis (residence: Moscow), on the occasion of handing over a copy of his credentials. Congratulating Ambassador Yorgalis on his appointment, Deputy Minister Hovhannisyan praised the Armenian-Cypriot interstate relations as excellent, based on centuries-old friendship and close historical and cultural ties between the two brotherly peoples.
Expressing his gratitude for the reception and good wishes, Ambassador Yorgalis assured that he would make maximum efforts to expand further and advance the exemplary cooperation between Armenia and Cyprus. The interlocutors touched on issues related to bilateral political dialogue, cooperation in international structures, and the development of trade and economic relations.
The deputy minister presented in detail the situation caused by the Azerbaijani aggression unleashed on the sovereign territory of RA on September 13-14 and referred to several critical humanitarian problems caused by the 44-day war and Azerbaijani aggressions. During the conversation, thoughts were exchanged on several regional and international agenda issues of mutual interest.
Similar materials