Monday, 5 December 2022
USD394.69
EUR409.81
RUB6.02
To address the existing challenges, Mirzoyan emphasized the need for more active involvement of the UN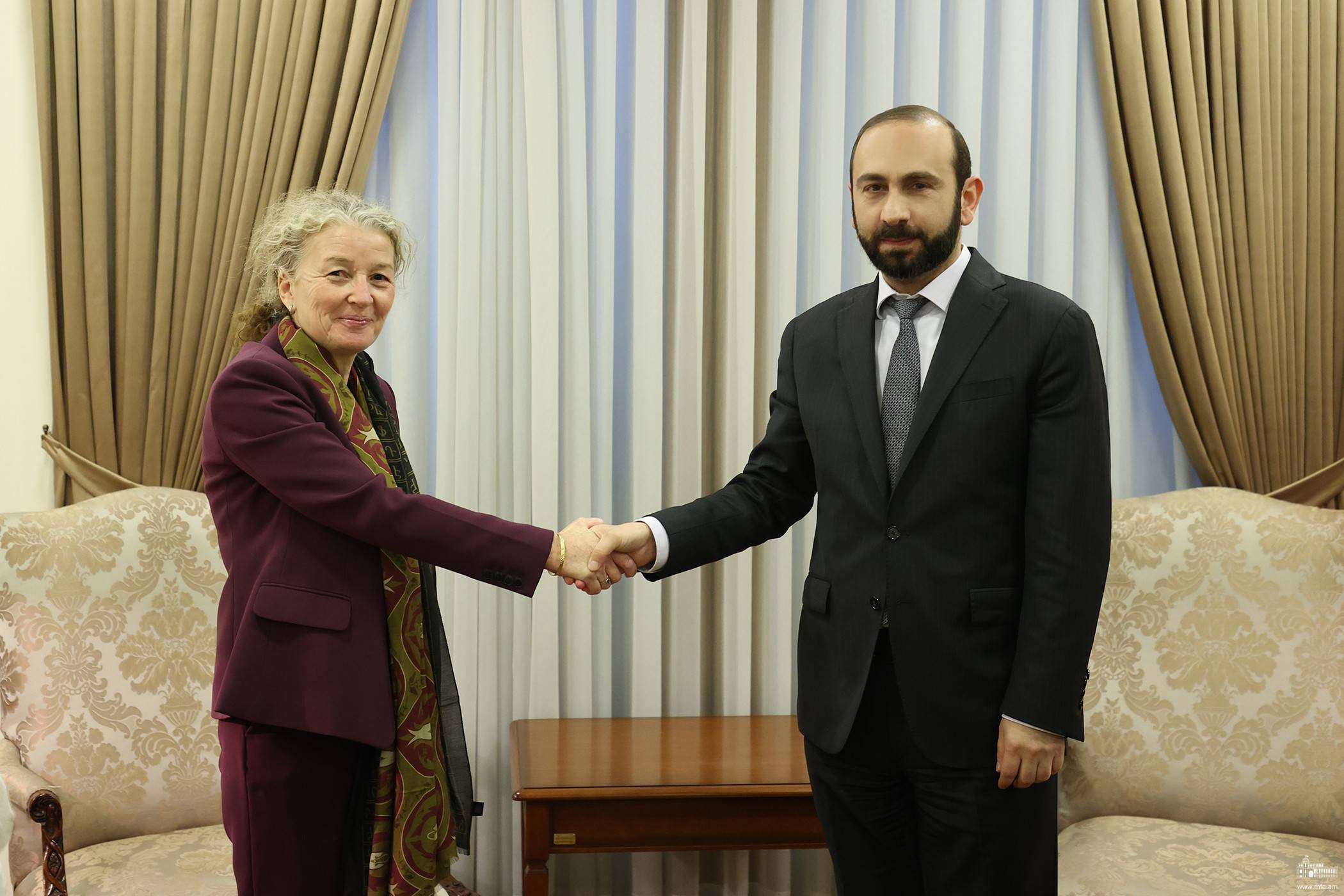 On November 14, RA Minister of Foreign Affairs Ararat Mirzoyan received Lila Peters Yahia, Acting Permanent Coordinator of the United Nations in Armenia, on the occasion of the end of her tenure.
During the meeting, issues related to the continuous cooperation with the UN system and specialized agencies and the effective implementation of the Sustainable Development Goals were discussed.
In the context of the 44-day war, as well as the humanitarian and other problems that emerged as a result of the Azerbaijani aggression against the sovereign territory of the Republic of Armenia on September 13-14, Ararat Mirzoyan emphasized the need for more active involvement of the UN and specialized agencies to record and address existing challenges in line with their mandate.
https://youtu.be/CTIef7Oa0aI
Similar materials