Friday, 9 December 2022
USD395.50
EUR409.81
RUB5.99
Armenia's position in achieving stable and lasting peace is unequivocal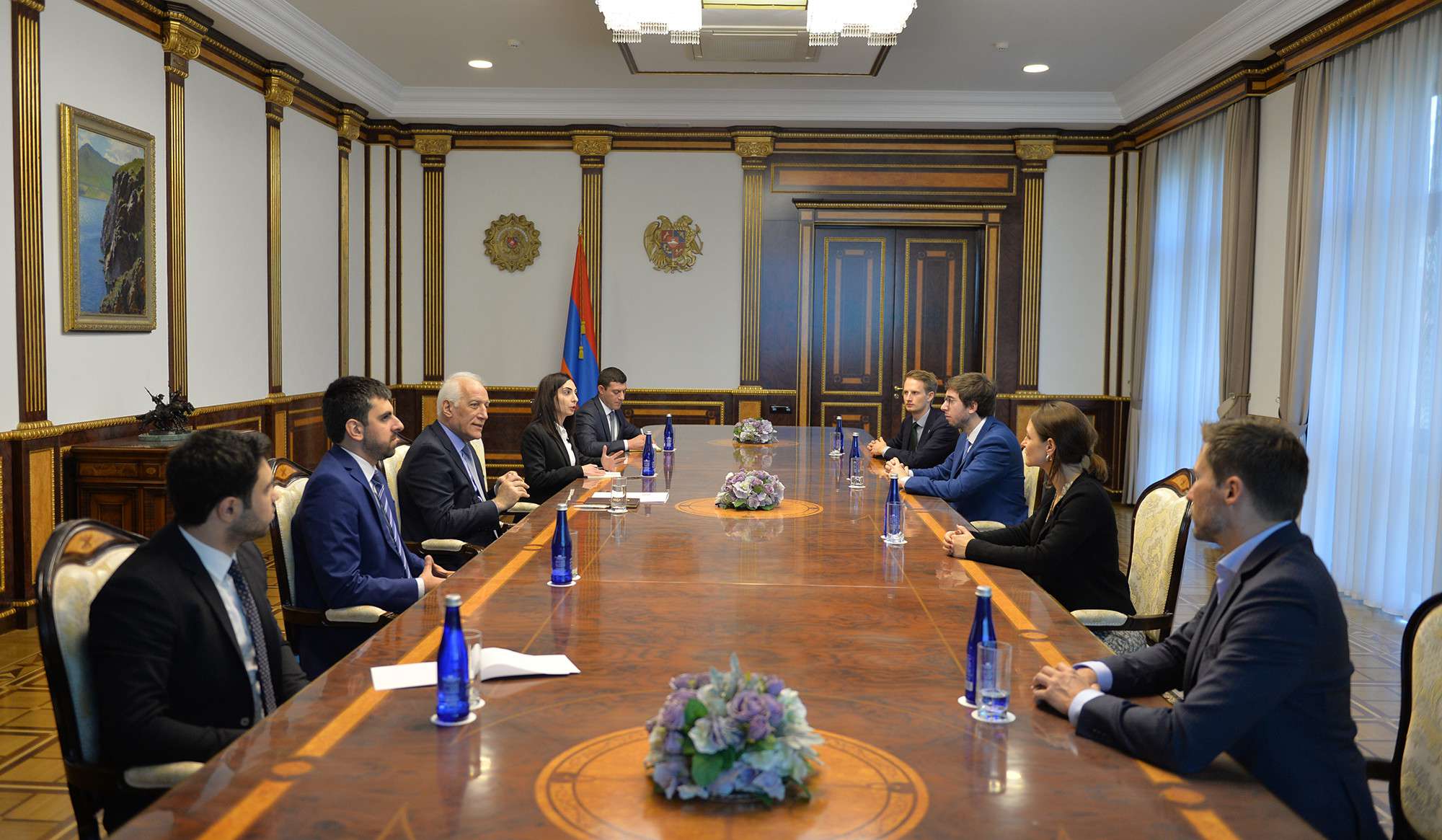 The President of the Republic, Vahagn Khachaturyan, hosted the OSCE PA youth network delegates. RA NA deputy Sargis Khandanyan took part in the meeting. Greeting the guests, President Vahagn Khachaturyan noted that he values ​​the involvement of young people in the process of establishing parliamentary diplomacy.
During the meeting, the president presented episodes on the origin and content of the Karabakh conflict to the young delegates of the Parliamentary Assembly. Addressed the current possibilities for solving the problem.
In his speech, President Khachaturyan referred to the first years of the declaration of independence of the Republic of Armenia and noted that it was during that period that Armenia decided to move on the path of democracy and the establishment of democratic institutions and is currently following the same way, certainly overcoming many difficulties and obstacles. Referring to the regional realities, the president stressed that Armenia's position in achieving a stable and lasting peace in the South Caucasus is unequivocal and has no alternative.
The President of the Republic also referred to the perspective of the normalization of Armenian-Turkish relations "Armenia's position regarding the normalization of relations with Turkey is apparent, we are inclined to open the borders without any preconditions and then establish diplomatic relations, there was such an opportunity about 13 years ago, but due to the circumstances, it did not work out, this time, let's hope that we will be able to achieve a result," the president noted.
At the meeting, the young delegates of the Parliamentary Assembly thanked them for their hospitality. They noted that they were impressed by their visit to Armenia and will try to strengthen relations shortly.
Similar materials