Friday, 9 December 2022
USD395.50
EUR409.81
RUB5.99
Azerbaijan is a possible military provocation against actual RA. Secretary of the Council of Ministers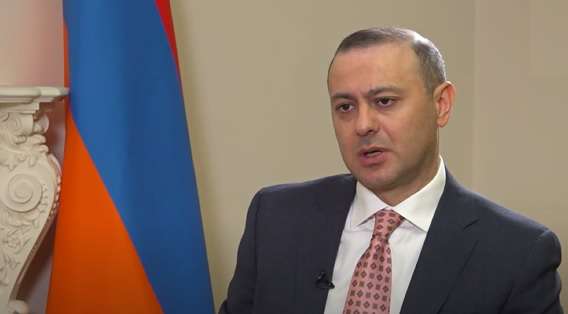 The Secretary of the Council of Ministers, Armen Grigoryan, stated in a conversation with "Civilnet" that without a solution to the Nagorno Karabakh problem or at least clarification of how it will be solved, it is not possible to sign a peace treaty with Azerbaijan.
He spoke about the peace agreement, and when asked who should be the guarantors of peace, he said, "It is not clear yet; it is a matter of negotiations."
Grigoryan detailed that the Armenian side worked on the five principles presented by Azerbaijan and their expanded version, based on which the two countries foreign ministers met in Washington on November 7.
The Security Council Secretary also said there is a possibility of a new military conflict.
Similar materials